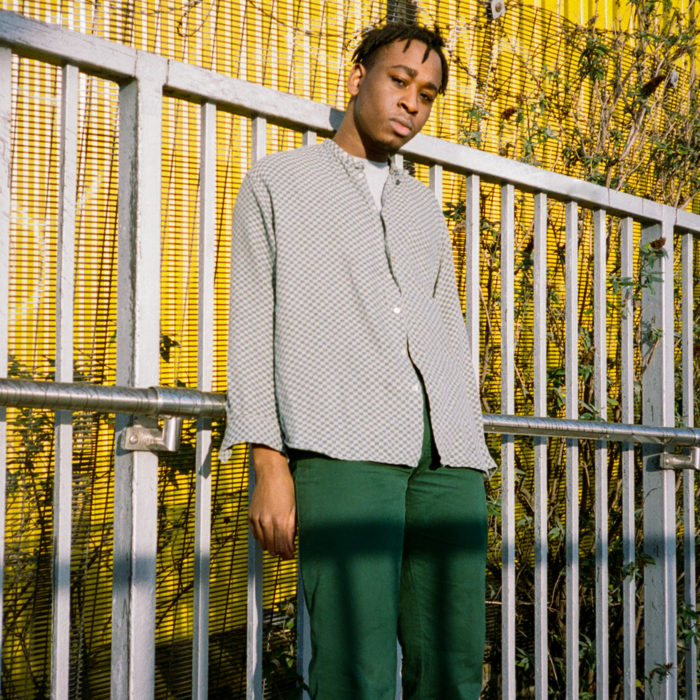 With a soft touch that floats above indie-tronica infused electronic beats, recent Kitsuné Musique signee Khazali creates a brand of alternative pop that exists in a space that subtly references teenage influences: 
SBTRKT, Sampha, Little Dragon
and
HONNE
. Raised in West London, Khazali recalls his earliest memory 'in a hotel lobby watching Christmas movies' whilst his Moroccan-born single mother worked as a cleaner.
But it wasn't his childhood dream to become a singer-songwriter. Although always keen on the arts in some form, Khazali's journey to his debut EP, 'Going Home', was almost accidentally born out of using songwriting and poetry as a therapy for generalised anxiety disorder, diagnosed in his second year of graphic design studies at a small seaside-town university.
After a suggestion from sixth-form school peer and Slow Dance Records founder Marco Pini (of indie band Sorry), Khazali - who has not been classically trained in singing - began exploring his vocal range, and has found comfort in that expression.  With 'a naturally sunny disposition' (
Notion
), his voice makes you 'feel careless' (
C-Heads
), with a unique style that spans melancholy, euphoria and dreaminess.