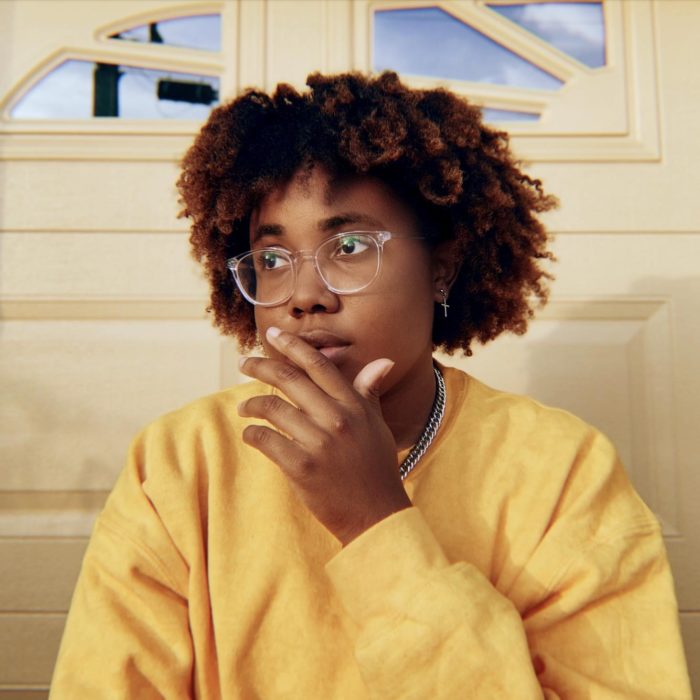 Brooklyn born, Staten Island raised artist, Justy, began writing music at 12 years old. Fast forward 10+ years and the transparent singer/songwriter has blossomed into a unique and promising force in music. Heavily inspired by the works of artists such as J Dilla, Amy Winehouse, NoName, Anderson Paak, and Lauryn Hill, Justy continues to evolve, and incorporate traditional jazz elements into her music.
In 2018, Justy's refreshing sound caught the eye of British music powerhead Kwame Kwaten (also of D-Influence) who in turn took on the artist for a two single project which penned her notable tracks "Try,"(2018) and "L8R" (2019).
Her debut project 
Soul Food, the Precede
 blends genres to deliver a lyrically impactful portrayal of love,loss, insecurities, and ambition. In July of 2020 she released 
Expectations
 the first single off of her forthcoming debut album. This single was followed by the jazz inspired 
Cool
 and boom bap self love anthem 
Rinse, Repeat, Regress
A self proclaimed "old soul," Justy's work continues to showcase her growth as an independent artist. She is currently gearing up for the release forthcoming debut album "Pain With Benefits" out July 23rd, 2021.