Life On Planets & Taylor Bense - Glowstick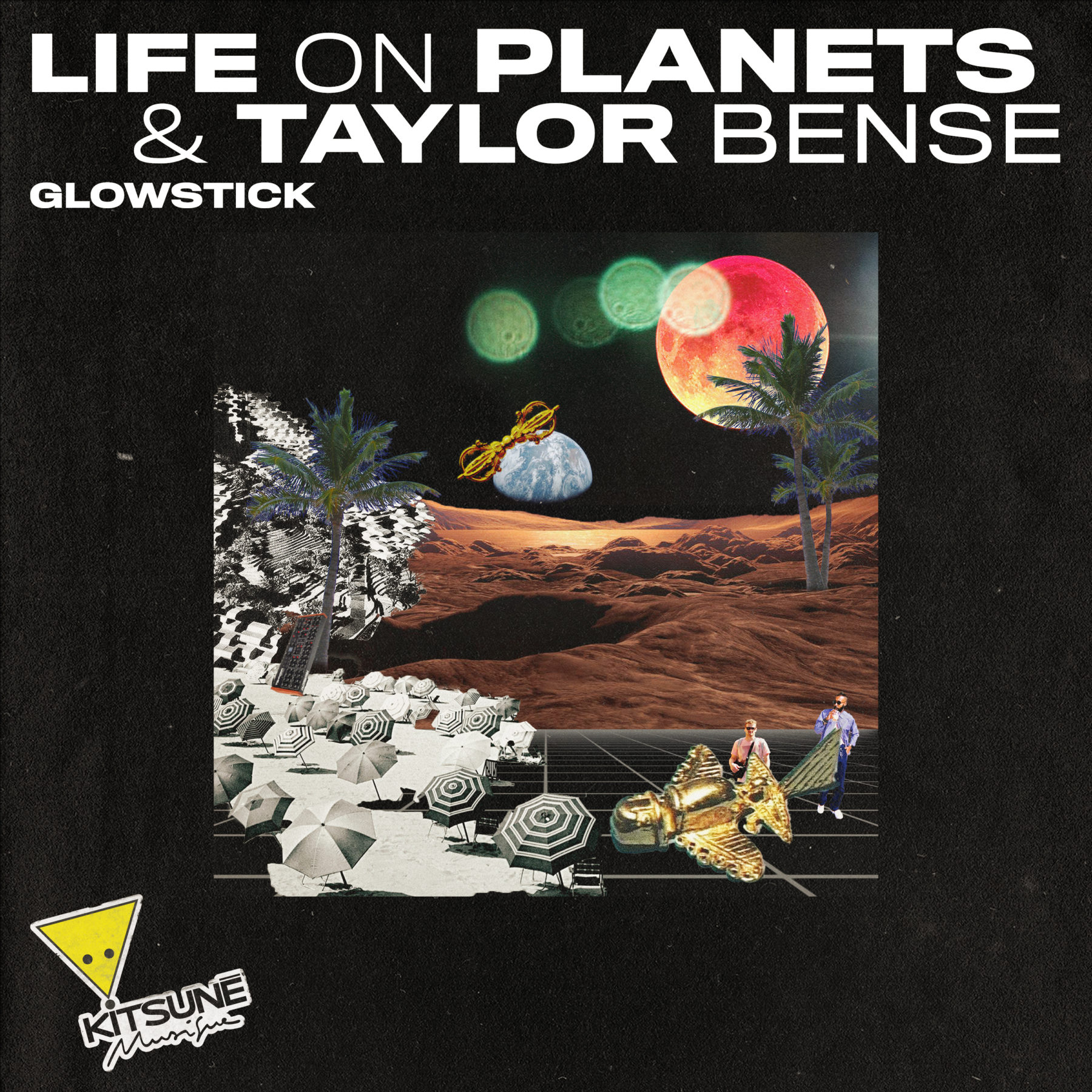 Glowstick
Life On Planets & Taylor Bense
24/07/2020
Life On Planets & Taylor Bense team up to release an EP out this fall on Kitsuné Musique. The first single 'Glowstick' perfectly represents the vibe of their upcoming release, by blending rnb, pop and trap influences with electronic and housey grooves: bop your head and raise your glass to a blend unlike any other! When producing the single 'Glowstick' the duo had a lot of cruise ship imagery and boat parties in their head, which gave 'Glowstick' this specific sunny and groovy vibe mixing bouncing bass lines with very rousing rnb and trap-infused elements.
Playlist of the Month
New, Hot & Fresh
Combining the music and design spheres, Kitsuné Musique offers an unmatched experience. Stay tuned Mondays, Wednesdays and Fridays for fresh new sounds, ranging from colorful pop to underground hip hop, all in one playlist.
Read more
Artwork of the Month
Jesse Rieser
August
Jesse was born in the Ozarks — an 80s kid with a Midwestern upbringing in Springfield, Missouri. At Arizona State University he majored in photography and art history while attending the Herberger Institute of Art and Design. His world has been shaped by his artistic parents: a mother who is a painter and educator and a father who draws and paints; they exposed him to the colorful pop art movement of the 50s, American photo realism of the 70s; and the use of light to celebrate the subjects in the Dutch Baroque, and Renaissance periods — all major influences in his aesthetic.
Read more