Café Kitsuné Mixed by Fabich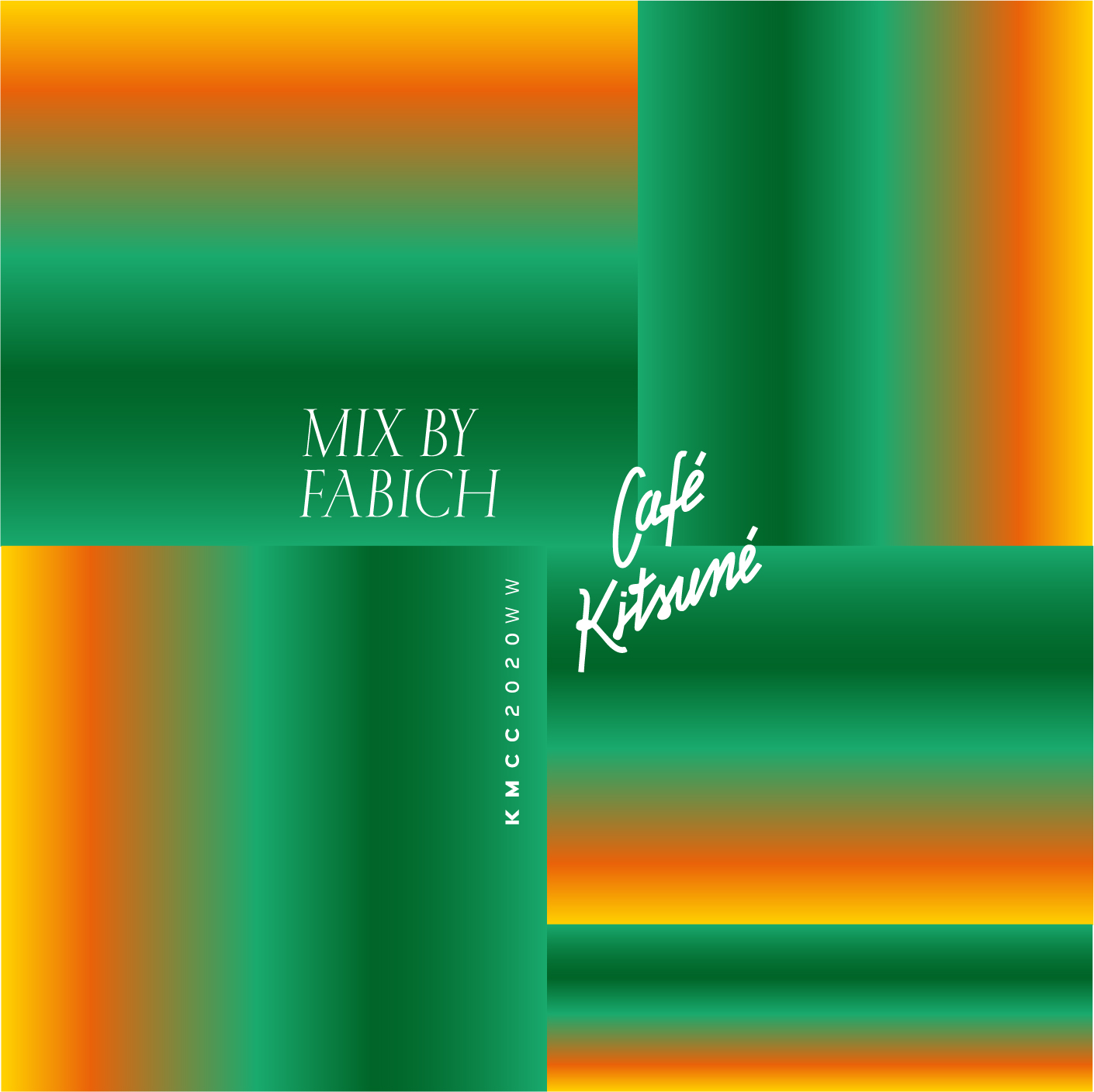 Café Kitsuné Mixed by Fabich
Fabich
7/08/2020
The newest Café Kitsuné Mix is out now! Listen to a handful selection of tracks shaped into an elegant mix. This year it's the American producer and DJ Fabich who's bending over backwards with a mixed compilation including tracks by Mk Gee, Young Franco, Dacey, Tom Doolie, Moon Boots, and many more, gathering the finest selection of music.
Playlist of the Month
New, Hot & Fresh
Combining the music and design spheres, Kitsuné Musique offers an unmatched experience. Stay tuned Mondays, Wednesdays and Fridays for fresh new sounds, ranging from colorful pop to underground hip hop, all in one playlist.
Read more
Artwork of the Month
Elyn Kazarian
September
Los Angeles based multi-disciplinary visual artist, creative director, and graphic designer Elyn Kazarian conceptualizes and executes experiences for the music industry. She helps individuals arrive at the essence of their visual language through listening to what challenges they have, and presenting them with holistic creative solutions. Elyn specializes in print design, album campaign strategies, packaging, visual identity development, merchandise design, project coordination, live production and performance design, management, research and consulting, and motion design. Her curiosity, passion, and knowledge of art and design allow her to apply the various subconscious connections she continues to acquire to endeavors outside of the music industry.
Read more