Café Kitsuné Mixed by Fabich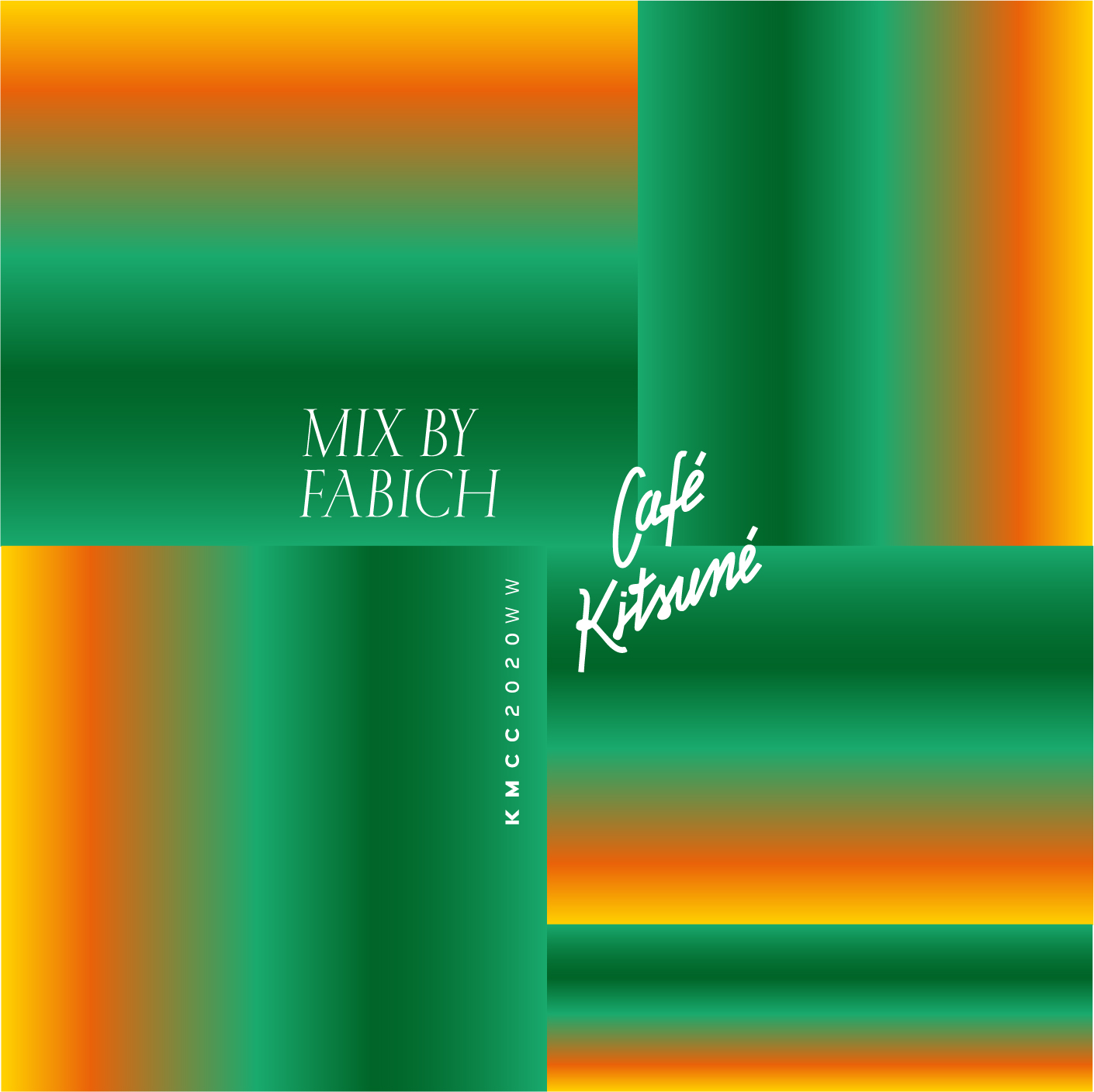 Café Kitsuné Mixed by Fabich
Fabich
7/08/2020
La dernière compilation Café Kitsuné est disponible! Ne manquez pas l'élégance de ce mix qui déploie une sélection aussi riche qu'éclectique. Cette année, c'est le producteur et dj Fabich qui s'occupe de la curation et du mix de la compilation, pour rendre hommage à la soul, à la funk, au rnb et au hip hop, avec des morceaux de Mk Gee, Young Franco, Dacey, Tom Doolie, Moon Bootsn et bien d'autres encore!
Voir plus
La playlist du mois
New, Hot & Fresh
Combinant les sphères de la musique et du design, Kitsuné Musique offre une expérience unique. Restez connecté le Lundi, le Mercredi et le Vendredi pour découvrir des nouveaux morceaux frais allant d'un style électro-pop coloré à du Hip-Hop underground, le tout dans une seule playlist.
Voir plus
Artwork of the Month
Elyn Kazarian
September
Basée à Los Angeles, l'artiste pluridisciplinaire, directrice créative et graphiste Elyn Kazarian conceptualise et réalise des projets pour l'industrie musicale. Elle aide les individus à manifester leur langage visuel en prenant en compte leur challenges pour les traduire, présentant des solutions créatives et holistiques. Elyn est spécialiste en impressions, campagnes d'album, packaging, identité visuelle, merchandising, coordination de projets, production live, ainsi qu'en design performance, management, recherche et consulting, ainsi qu'en animation.  
Voir plus