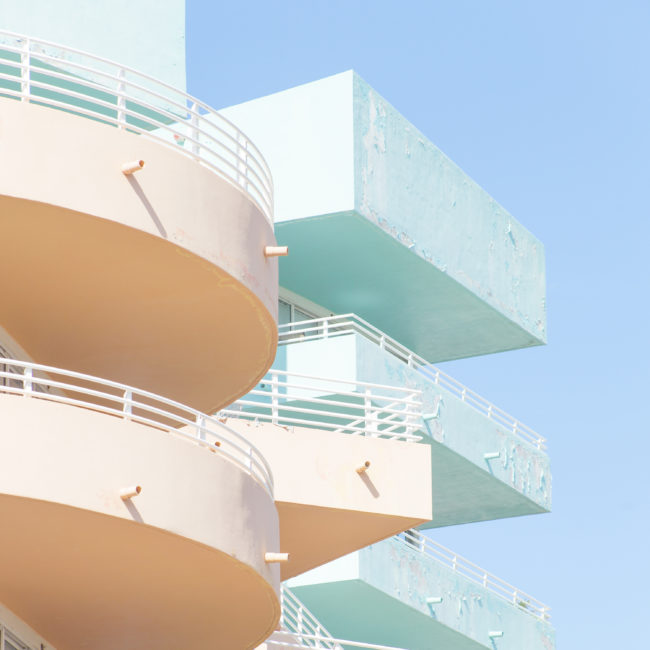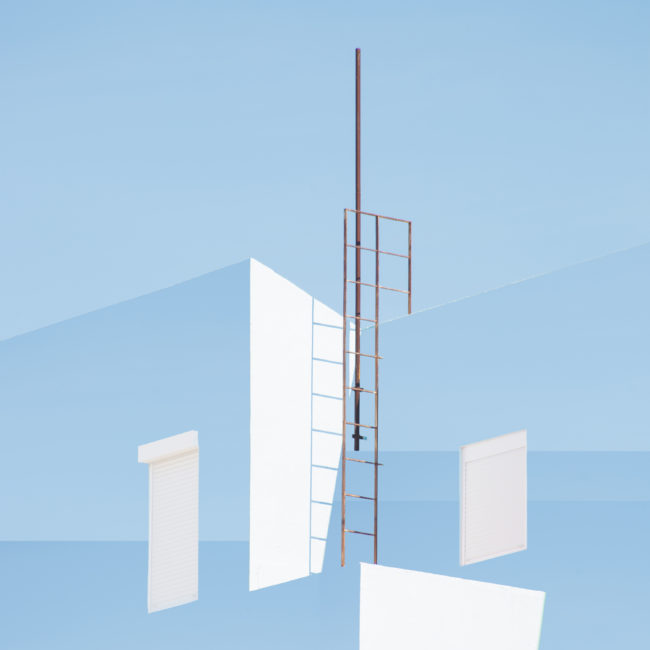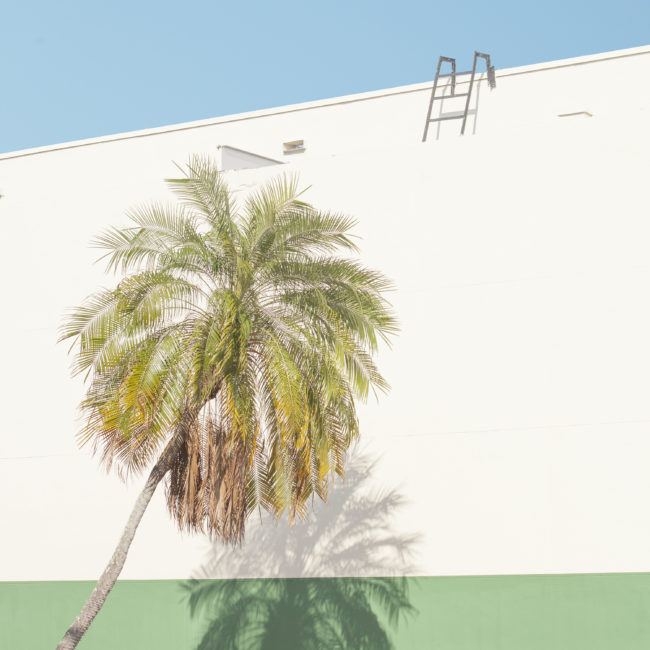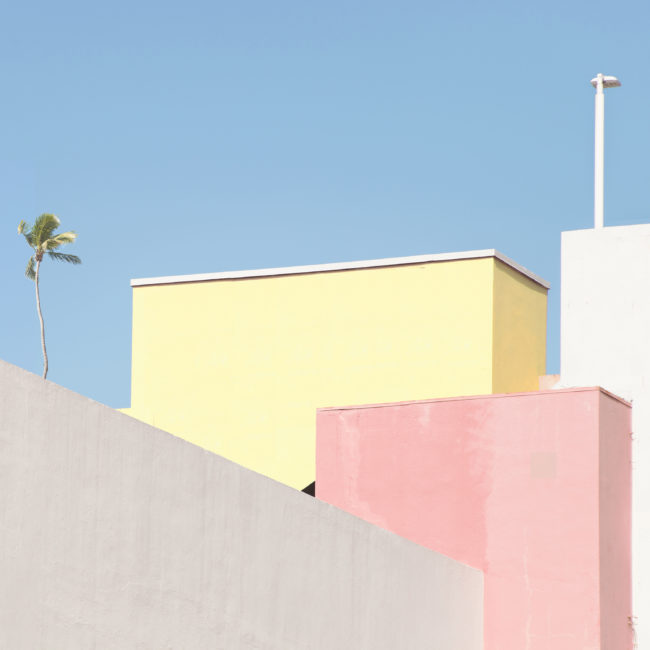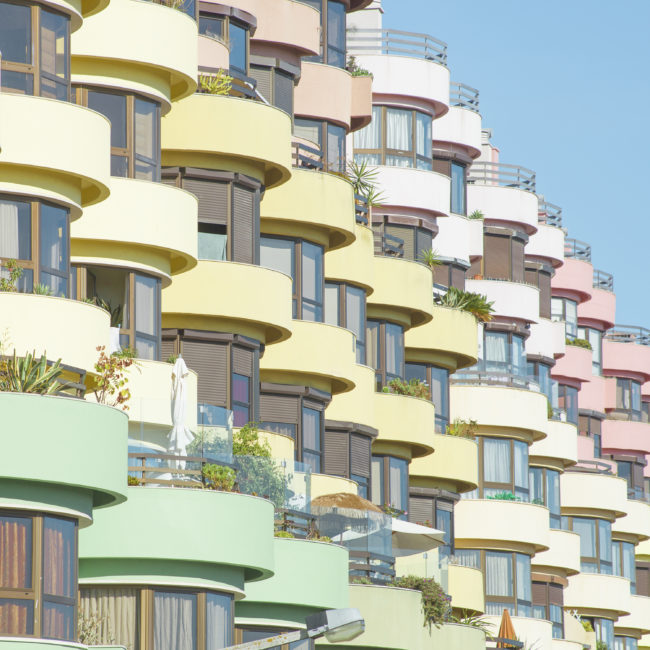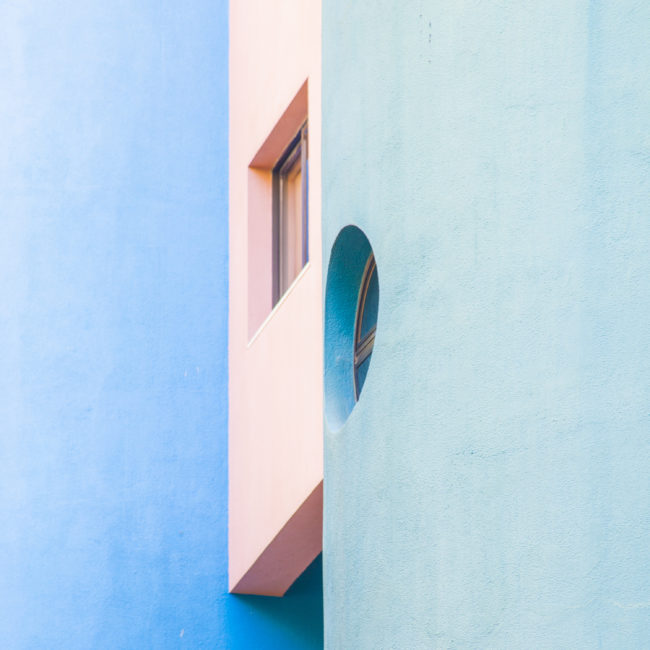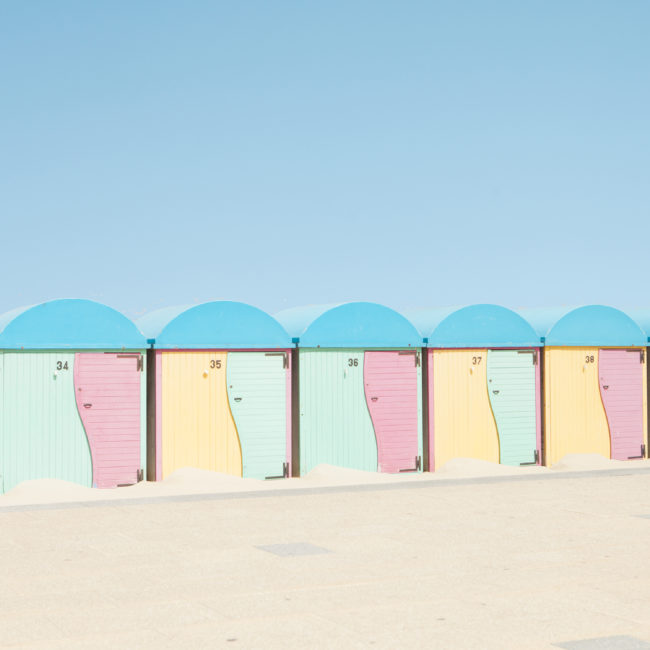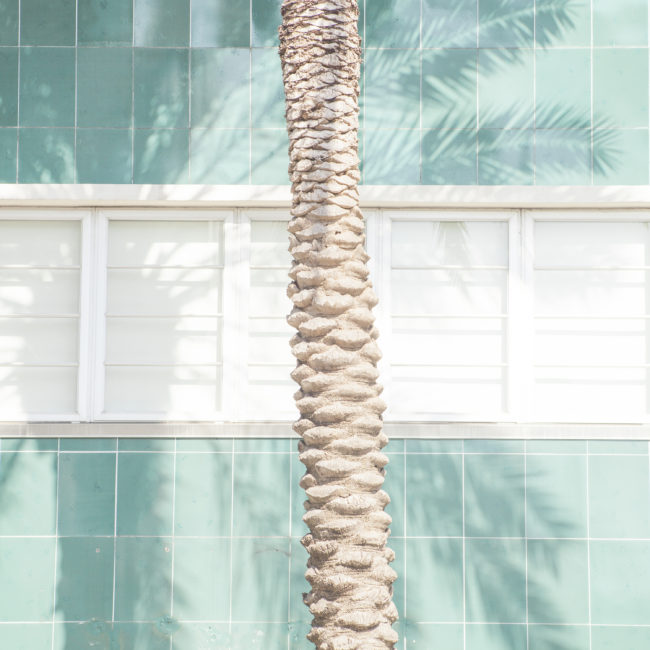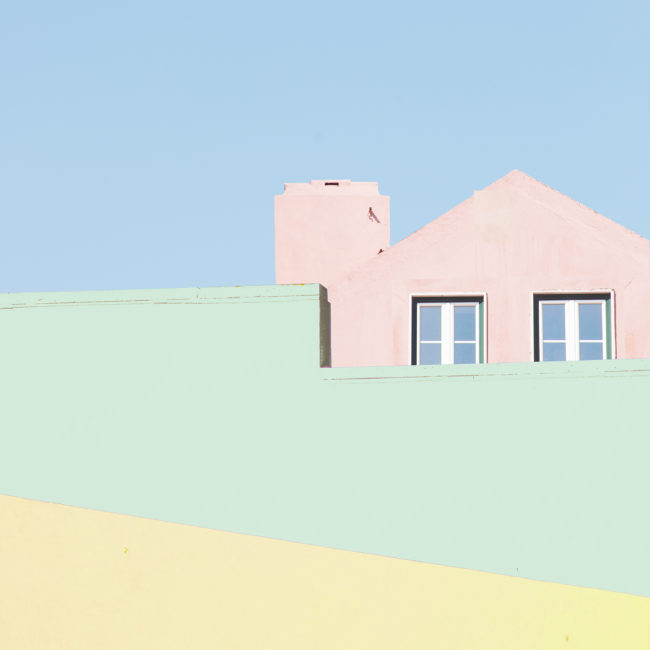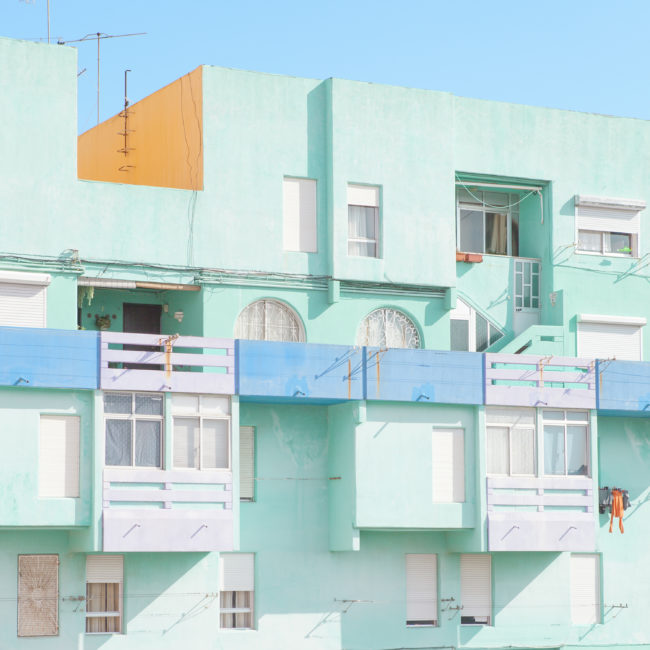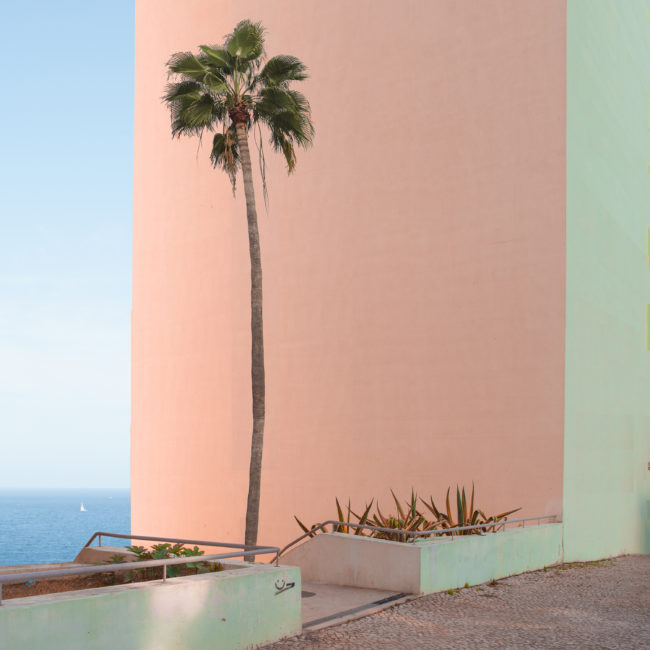 Créatif de nature, c'est après avoir quitté son groupe de musique que Matthieu Venot se met à la photographie contemporaine, à presque 35 ans. Originaire de Brest, il commence son travail photographique avec l'envie de faire découvrir sa ville sous un autre angle. Quand on observe la série Ain't got no troubles, l'œil est immédiatement attiré par les couleurs pastel et le travail sur les lignes : la silhouette d'un immeuble jaune se détache sur un ciel bleu, un mur de couleur ocre est percé d'une étroite fenêtre aux reflets turquoise... Ne sortant que par jours de grand beau temps, ce photographe contemporain se sert de ce ciel immaculé comme d'un fond de studio. C'est, pour lui, un moyen de ne pas perturber la composition de ses images : simples et graphiques. Les lignes se croisent et se superposent, les formes se détachent de ce fond bleu jusqu'à nous faire oublier ce que l'on regarde : un toit, un mur, une rambarde, un balcon.
C'est ce beau temps qui permet également aux couleurs d'être plus puissantes. En effet, la couleur occupe une place primordiale dans les photographies d'art contemporain de Matthieu Venot. Le photographe nous fait oublier la grisaille bretonne et transforme notre vision de la ville jusqu'à évoquer des images de Californie ou de Floride. Le choix de ces couleurs pastel est pour l'artiste, une manière de transmettre, par ses photos, l'optimisme qui l'habite.
La photographie contemporaine de Matthieu Venot se concentre sur des détails architecturaux. En adoptant des points de vue constructivistes, l'artiste parvient à créer des images abstraites et géométriques.
Matthieu Venot's contemporary photography focuses on architectural details. By adopting constructivist points of view, the artist manages to create abstract and geometric images.