Restaurant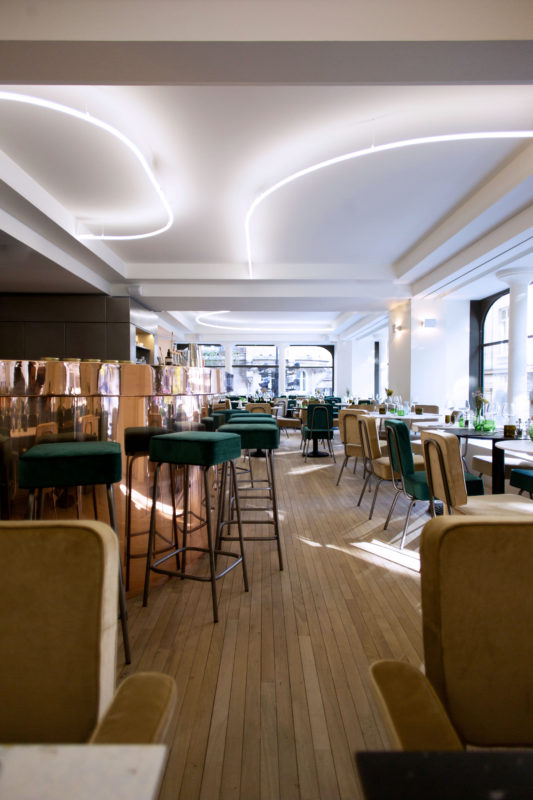 The restaurant is temporarily closed.
The café on the ground floor is open 7 days a week from 11:30 to 15:30 and 16:15 to 18:30.
Seven years after its creation, Café Kitsuné now has its first café-bar-restaurant, just steps from the Palais Royal gardens, the Comédie-Française theatre and the Louvre museum. Designed by the architecture & design practice Ciguë as a truly hospitality-first destination, the space welcomes visitors of all ages throughout the day. Open all day, every day, from 8:30am to midnight, Café Kitsuné Louvre is a modernist reinterpretation of the classic Parisian bistro, offering a creative and comforting cuisine, French bistro classics, revisited with a unique Japanese touch, by chef Chihiro Yamazaki.
Beginning at 8:30am each day, you can enjoy a full- bodied and flavoursome coffee, carefully prepared by a team of passionate baristas, using beans cultivated in Costa Rica and roasted in France. Perfect as an espresso, cappuccino, cortado or latte, as well as a drop-by- drop cold-brew, rich-bodied nitro, or more subtly as a lemonade made with cascara, the coffee cherry pulp.
For breakfast, highlights include a choice of gourmet pâtisseries, home-made granola and Greek yoghurt, Japanese pancakes known as Dorayaki and eggs Benedict Portobello.
As starters, be tempted by a variety of salads such as the niçoise and the piémontaise, all served with Japanese finesse. For main courses, try the croque-monsieur with tuna with lemongrass and ginger and the house béchamel, in-between two slices of toasted farmhouse bread. The signature burger is styled as a beef teriyaki tartare, garnished with crunchy bacon, a fried egg and comté cheese, while the chicken breast, marinated with Japanese sake, is accompanied by duchess potatoes, purple carrots chips and yuzu chicken sauce. The salmon is served with cabbage crust, a parsnip mousseline and acidulated sansho pepper sauce. There is also a plat du jour which adapts according to the season and Chef's mood.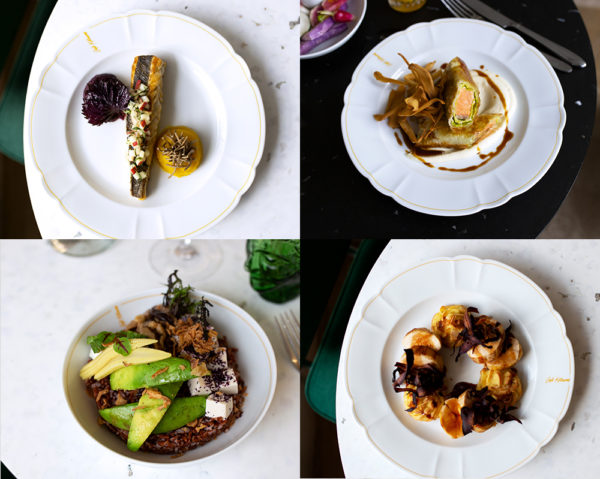 On a sweet note, customers can delight in the mochi, made from seasonal fruit and buckwheat crumble, the tartelette au chocolat with olive oil cream and a minestrone of fresh fruits served with Thai basilic syrup and Sichuan pepper.
For quick snacks, the menu adds an edamame hummus, baby potatoes, and a vegetable basket served in Japanese style, for nibbles on the go.