Montblanc X Maison Kitsuné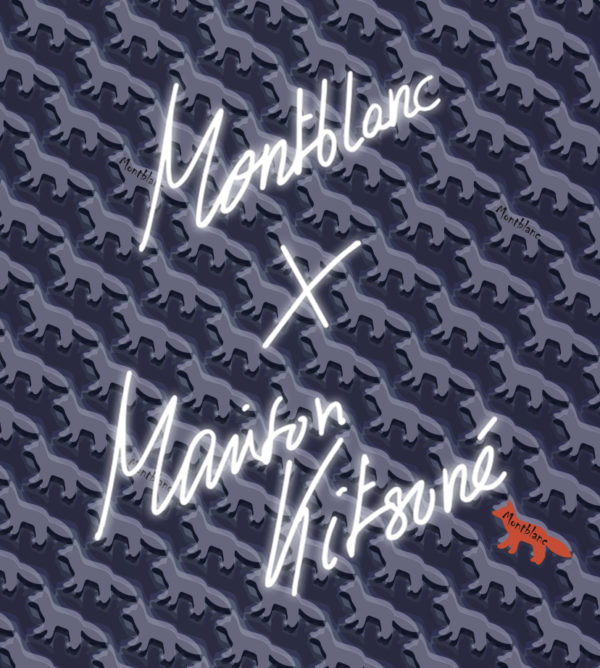 Montblanc embraces Maison Kitsuné's Art de Vivre with new capsule collection.
Maison Kitsuné teams up with Montblanc to create a collection of leather goods, wearable and writing accessories.
Montblanc's signature leather pieces have been given an original design treatment by Maison Kitsuné, resulting in a capsule that blends iconic lines of Montblanc leather pieces with the casual and curious attitude that defines the Kitsuné's Art de Vivre.
Crafted from Saffiano printed leather and featuring a reinterpretation of Maison Kitsuné signature 'Camo Fox' print, the collection includes a selection of leather goods indifferent formats and accessories designed for fearless creatives who express themselves in individual and original ways.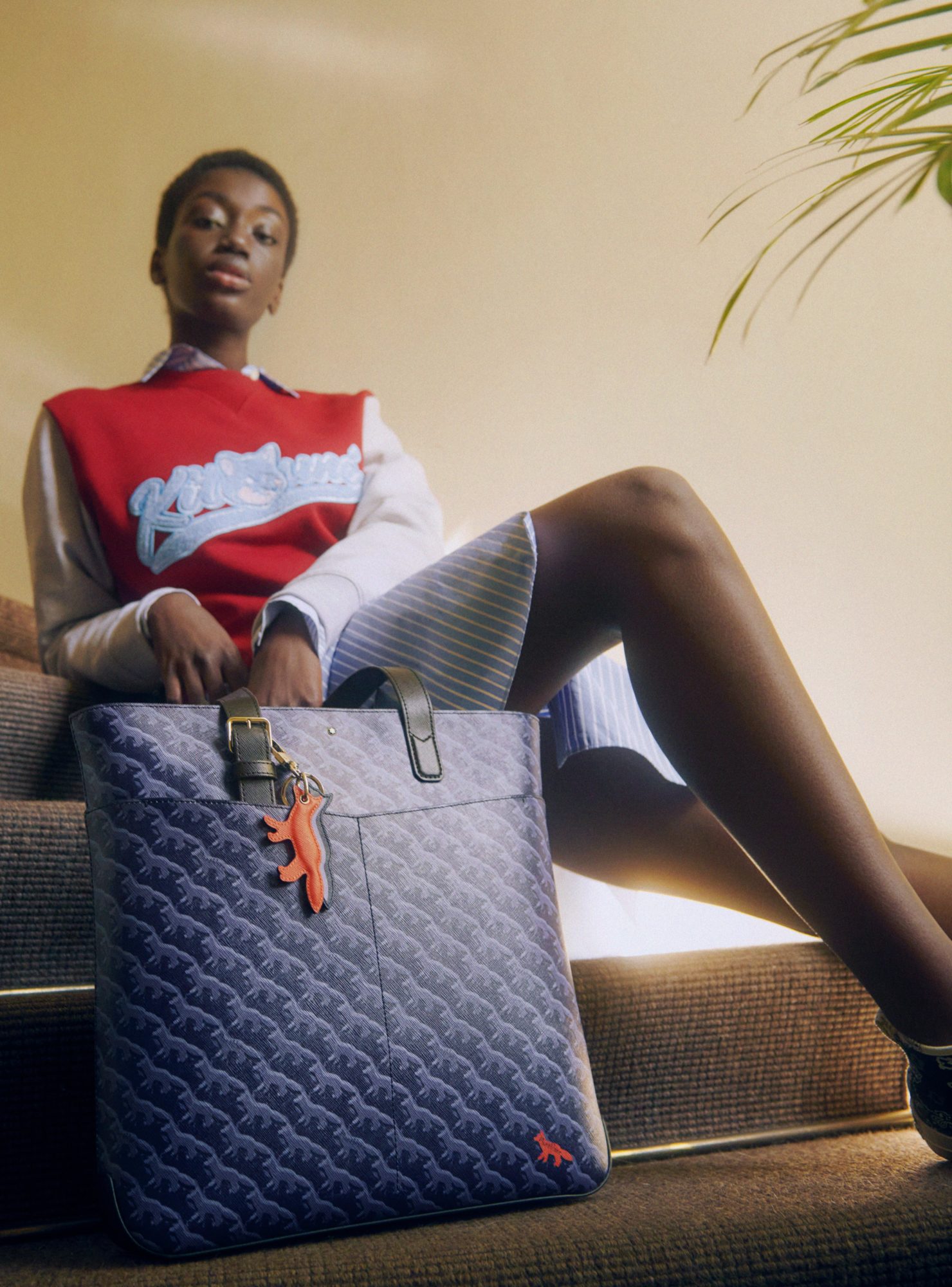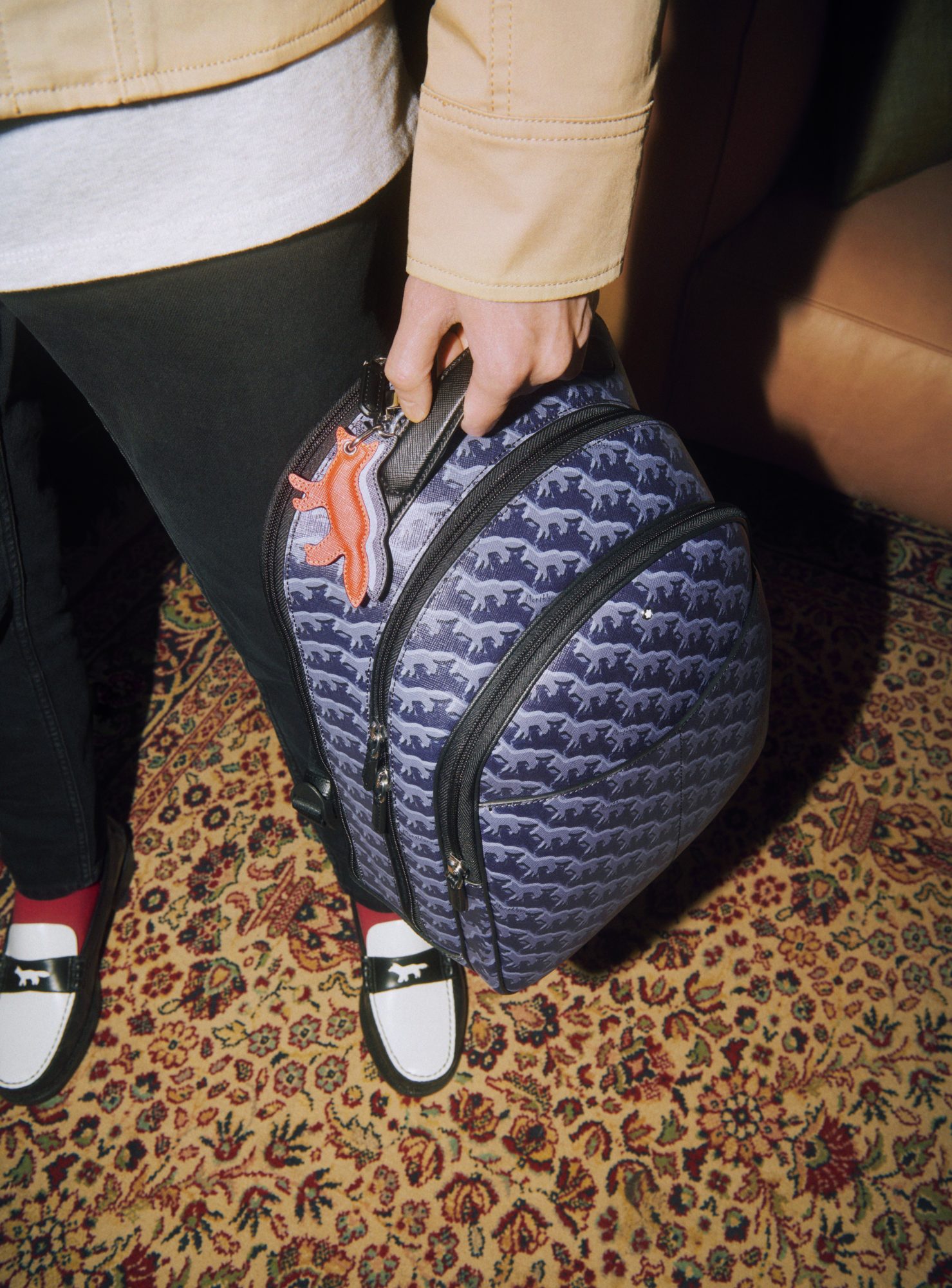 Synonymous with excellence in craftsmanship and design, Montblanc has been pushing the boundaries of innovation ever since the Maison first revolutionized the culture of writing in 1906. Ingenuity and imagination continue to be driving forces for the Maison today as it advances its expression of fine craftsmanship across product categories: writing instruments, watches, leather goods, new technologies and accessories. Reflecting upon its ongoing mission to create fine lifetime companions born from bold ideas and expertly crafted through the skills of the Maison's artisans, the iconic Montblanc Emblem has become the ultimate seal of performance, quality and an expression of sophisticated style.
As part of its on-going commitment to elevating and support those who strive to leave their mark, Montblanc continues to assert its encouragement of education programs around the world and initiatives that inspire people to express their full potential.
EXCLUSIVE LIVE
To celebrate the launch of our Montblanc x Maison Kitsuné collaboration, join us for an exclusive live stream with DJ sets from Paris!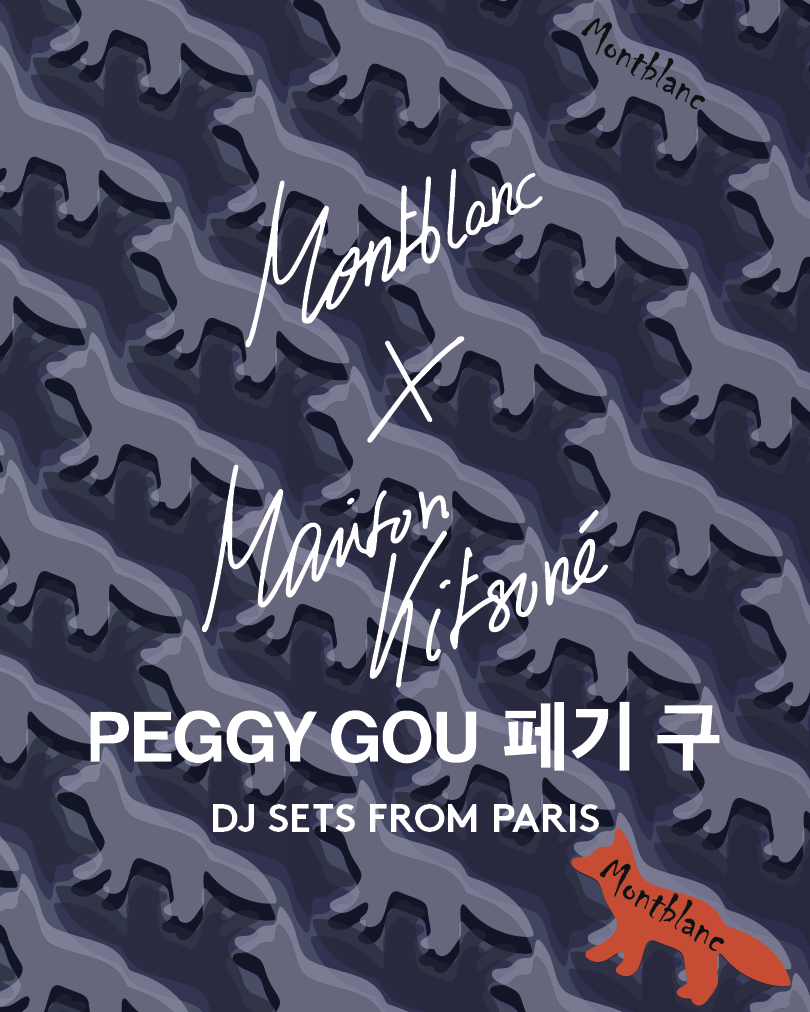 Few artists in recent memory have made the impact of Peggy Gou. Already an icon of club culture and fashion, Gou's creative instincts and curious spirit could have led her down many paths; designer, pianist, writer or editor.
Instead, as one of the world's most recognisable and recognised DJs, founder of music and design label Gudu and a keen collaborator with a family of distinctive creatives, Gou has distilled each of these passions into a celebration of electronic music and alternative culture, a personal vision that has resonated universally.
Thursday, June 24th
8pm – 9.30pm CET
WATCH THE DJ SET
Matveï is a one's to watch of the new generation of the rising electronic scene. Brought up on Electronic and Rap music, the French producer makes up an exciting cocktail of international House, Bossa Nova, RnB and Hip Hop.
Spotted by Kitsuné Musique while just turning 18, his first releases quickly raised his profile on international tastemakers radar – with support from Martin Garrix and official remixes for the likes of and Future Classic, Liv Dawson and Crystal Fighters.
Thursday, June 24th
8pm – 9.30pm CET
WATCH THE DJ SET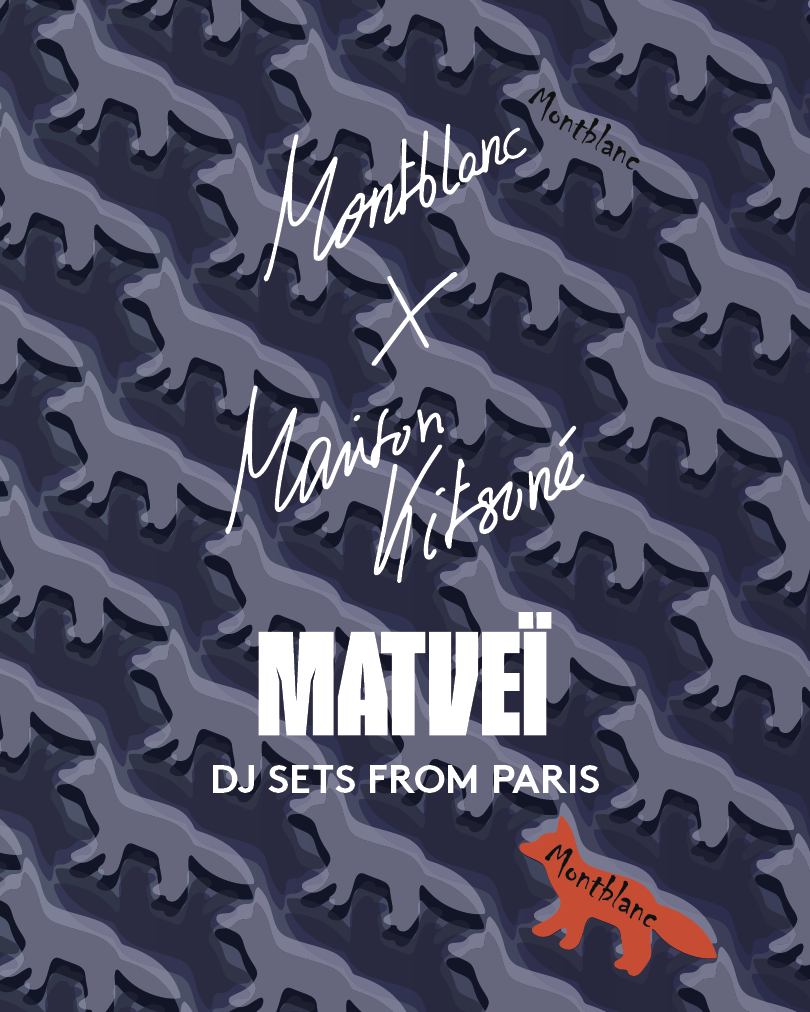 Montblanc x Maison Kitsuné capsule collection audaciously pairs signature Montblanc design with the daring and playful aesthetic of Maison Kitsuné. Available from June 24th 2021 on 
maisonkitsune.com