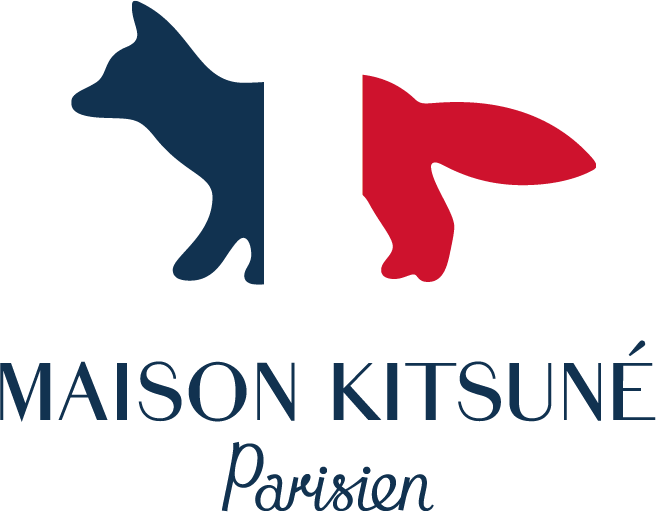 RASHIDA JONES FOR
MAISON KITSUNÉ PARISIEN
Maison Kitsuné unveils its new campaign with Rashida Jones, the first-ever ambassador for its Parisian-inspired collection.
Shot by photographer Benjamin Lennox, Los Angeles based director, screenwriter, actress and producer Rashida Jones is playfully wearing two virgin wool cardigans buttoned up together along with a white cotton cap, all emblazoned with the tricolor fox logo, for a sophisticated look with a sporty feel.
« The Maison Kitsuné woman never seems like she is trying too hard. She is confident with a casual attitude and subtle but indeniable charm, has good taste and a playful sense of humor. For our first-ever Parisien campaign, we were looking for a strong, thoughtful, talented and witty woman. Rashida perfectly embodies the spirit of the Parisien collection – we are very excited to welcome her in the Maison Kitsuné family! »
- Gildas Loaëc and Masaya Kuroki, co-founders and creative directors.
THE MAISON KITSUNÉ
PARISIEN COLLECTION
Maison Kitsuné Parisien collection redefines the modern Parisian's silhouette for both men and women.
Offering a city chic and laid-back wardrobe for the everyday, the assortment consists of elevated staples in timeless colors adorned with the brand's signature tricolor fox lofo and printed with French slogans such as Parisien and Parisienne, amongst others.
Discover the Parisien collection now!
The Maison Kitsuné Parisien collection is available online and in its own dedicated Parisien in-stores spaces, where the tricolor fox takes pride of place.
WATCH THE
VIDEO CAMPAIGN
KITSUNÉ
MUSIQUE
NEW COMPILATION
« Absolutely delightful » – Lauren Laverne (BBC6)
Diverse, vibrant and refreshing, the 14-track-compilation blends genres across electronic, pop, bass, urban and disco. The artwork, designed by the trendy duo VLF « depicts Paris, the smallest of big cities, in 7 symbols ».
Listen now
COCKTAIL PARTY
Join us to celebrate the Parisien Art de Vivre at your favorite Maison Kitsuné stores!

DJ Set, Cocktail Party & Goodies
Saturday, March 23rd
5PM – 7PM
MAISON KITSUNÉ PARISIEN
INSTAGRAM CONTEST
Just like @rashidajones, get into the #MaisonKitsuneParisien mood and try your chance to win your very own Parisien look!
To Participate:
1. Follow @kitsune on Instagram
2. Repost the campaign photo using the hashtag
#MaisonKitsuneParisien & #RashidaisParisienne
3. Tag @kitsune
Keep your eyes open, the winner will be randomly selected on Tuesday,
March 26th at 12AM [CET]!
Play now
Read the rules
GET INTO THE
PARISIEN MOOD
#MaisonKitsuneParisien
#YourNewFavoriteAnimal
#RashidaIsParisienne