FALL-WINTER 2021/22
Men's and Women's Collections
Maison Kitsuné studio's Fall-Winter 2021/22 collection continues its Guest Designer Series, featuring two Belgian designers, Oriane Leclercq and Lucas Sponchiado, as artistic directors.
Drawing its main inspiration from Paris by night, the collection is imbued with light-heartedness, effervescence and motion.
Reminiscent of the brand's roots, music is central to the creative process: the world of recording studios, technological software, sound waves… The focus is on the visual representation of sound. Noise is alive, it moves, vibrates under lights, shadows and optical effects. A creative impulse born from the energy of this new generation in motion results in playful layering styles, mixed up genres and codes.
This modern and comfortable wardrobe features a combination of graphic universes: prints of soundtracks, classic colors and infusions of light, neon stripes, splashes of acid and pop… mixing screens appear on knits, different textures are paired, matte contrasts with luster – all forming a perfect balance. Carefully detailed pieces play with layering and large collars, scarves that merge with jumpers, zips, nylon, vibrant shimmer and reflection.
The first pieces from the Maison Kitsuné Fall-Winter 2021/22 will be available from June online and in stores.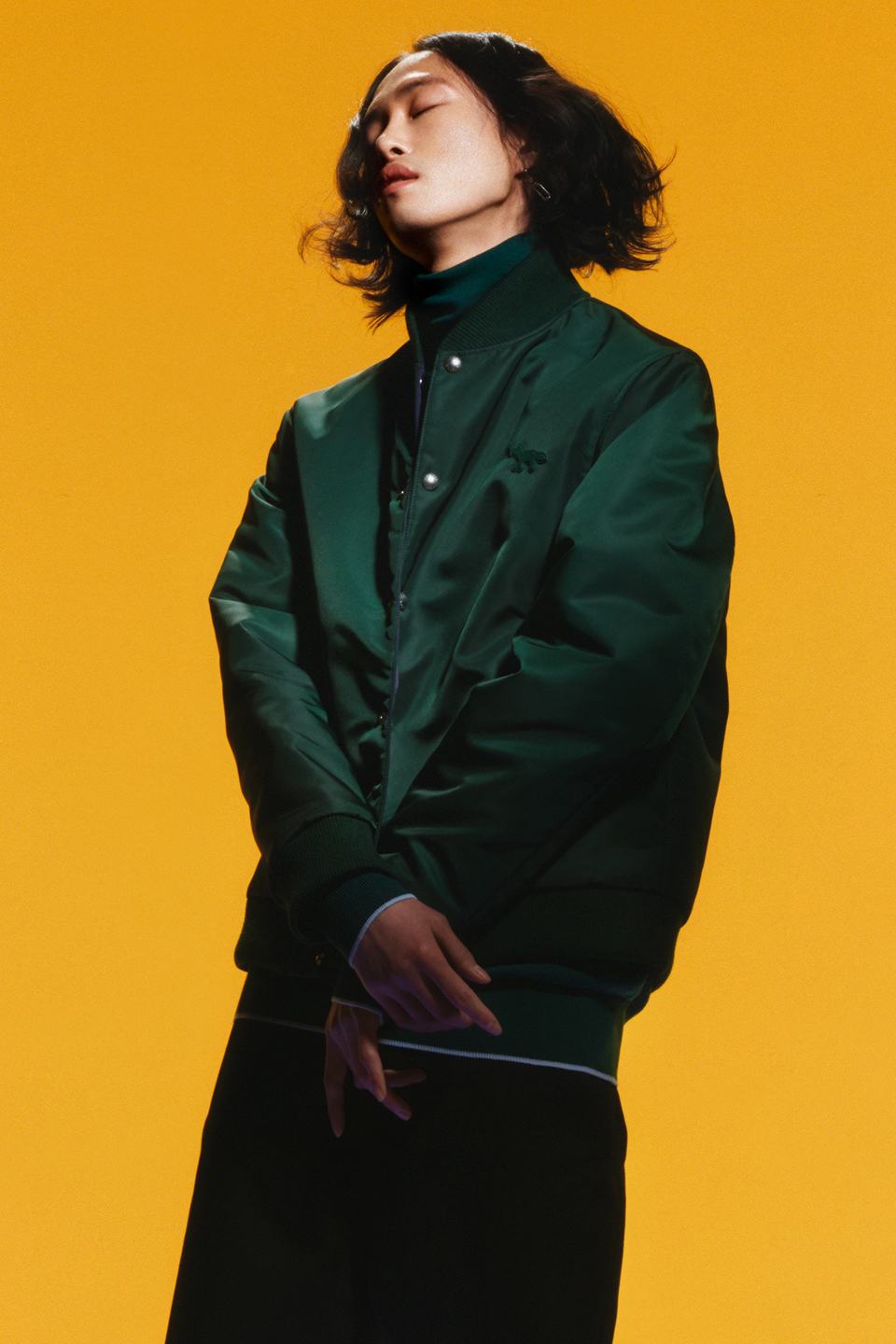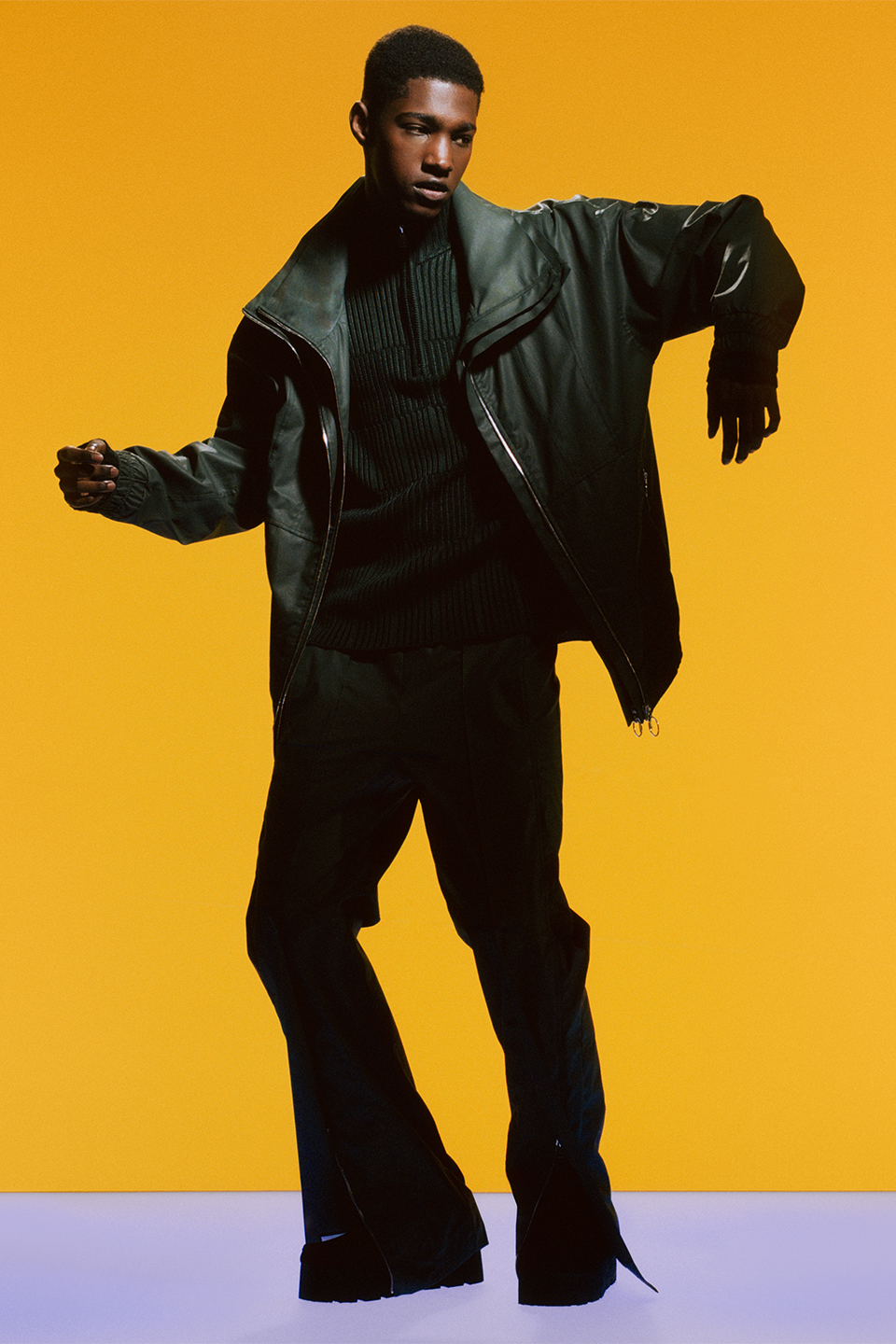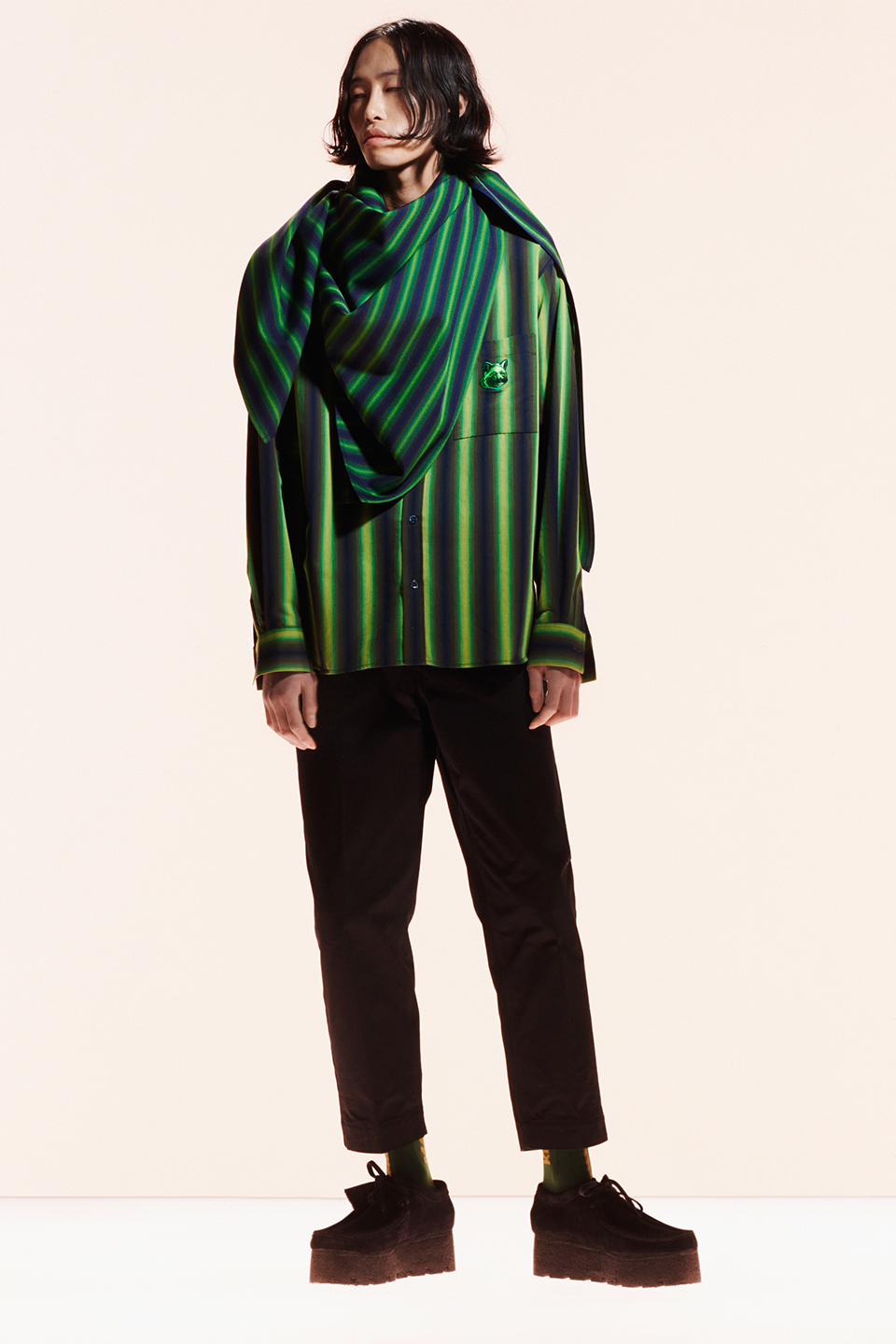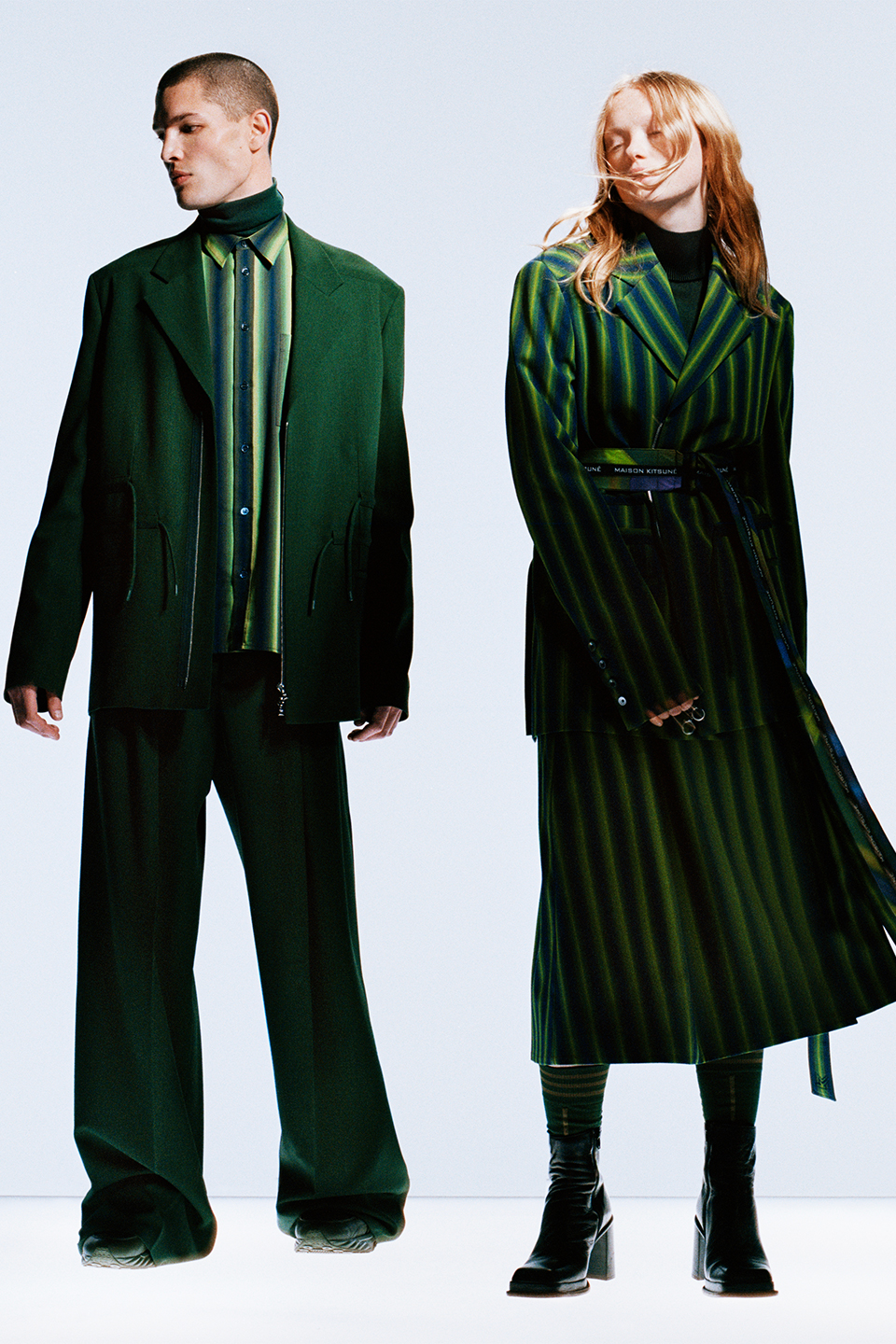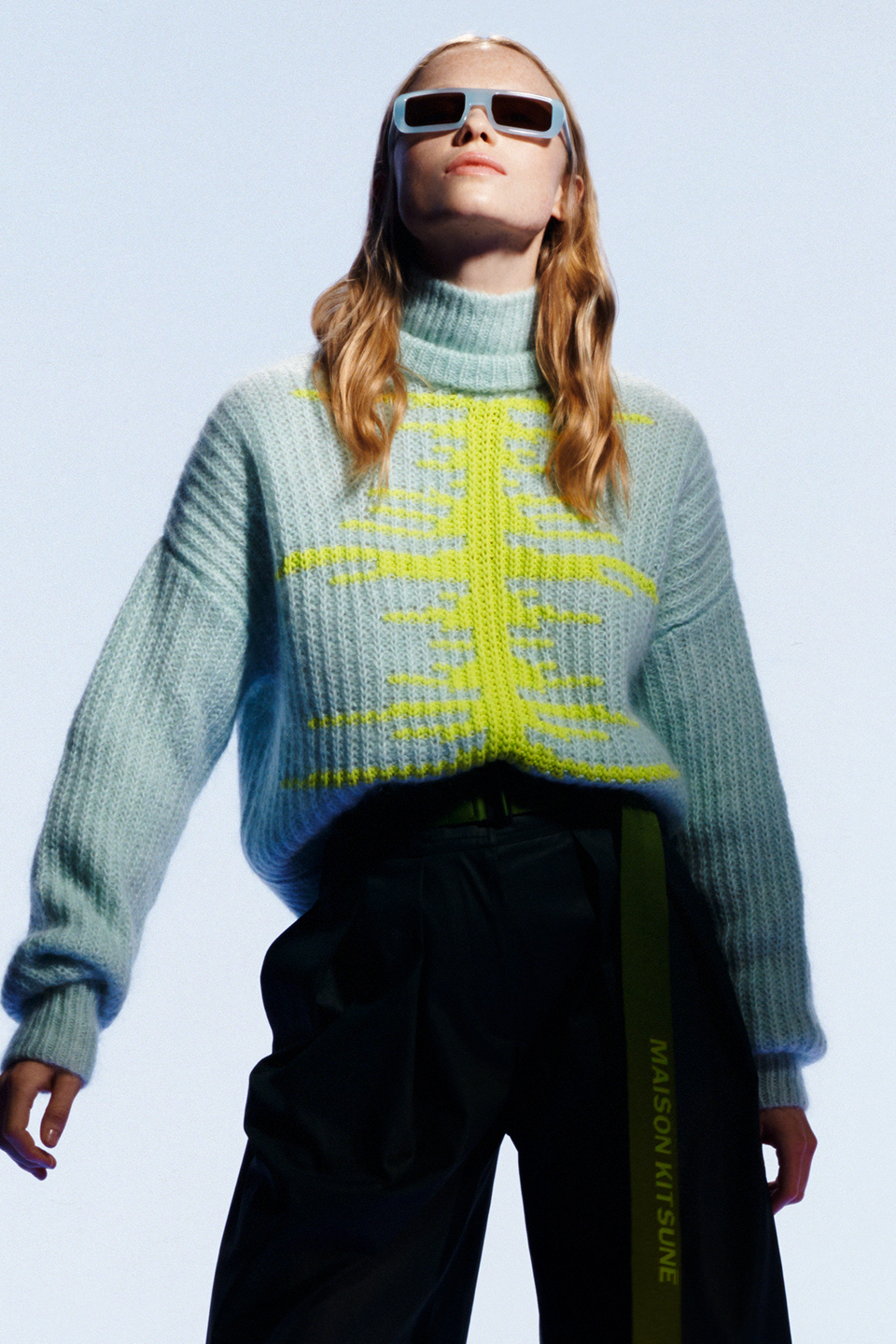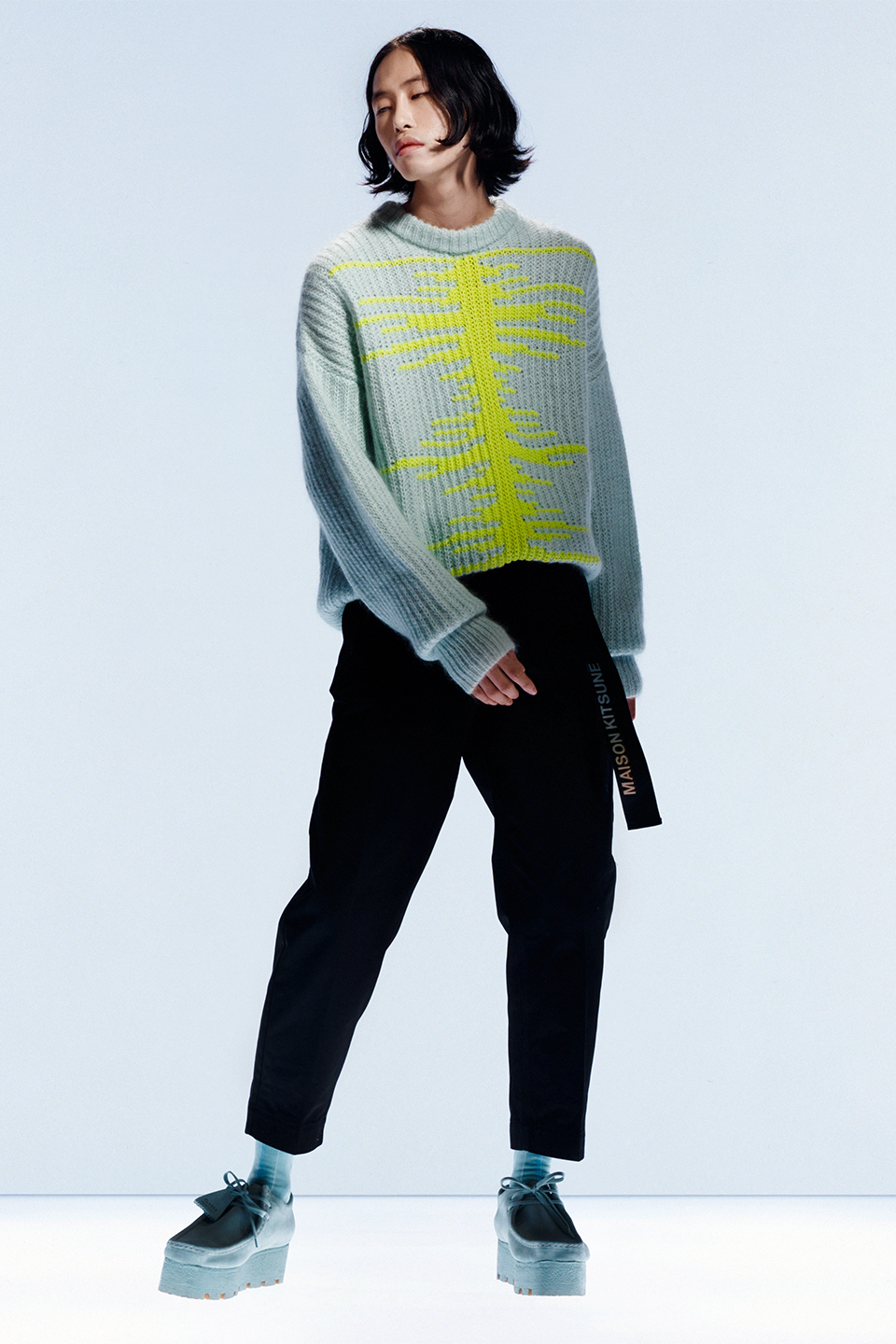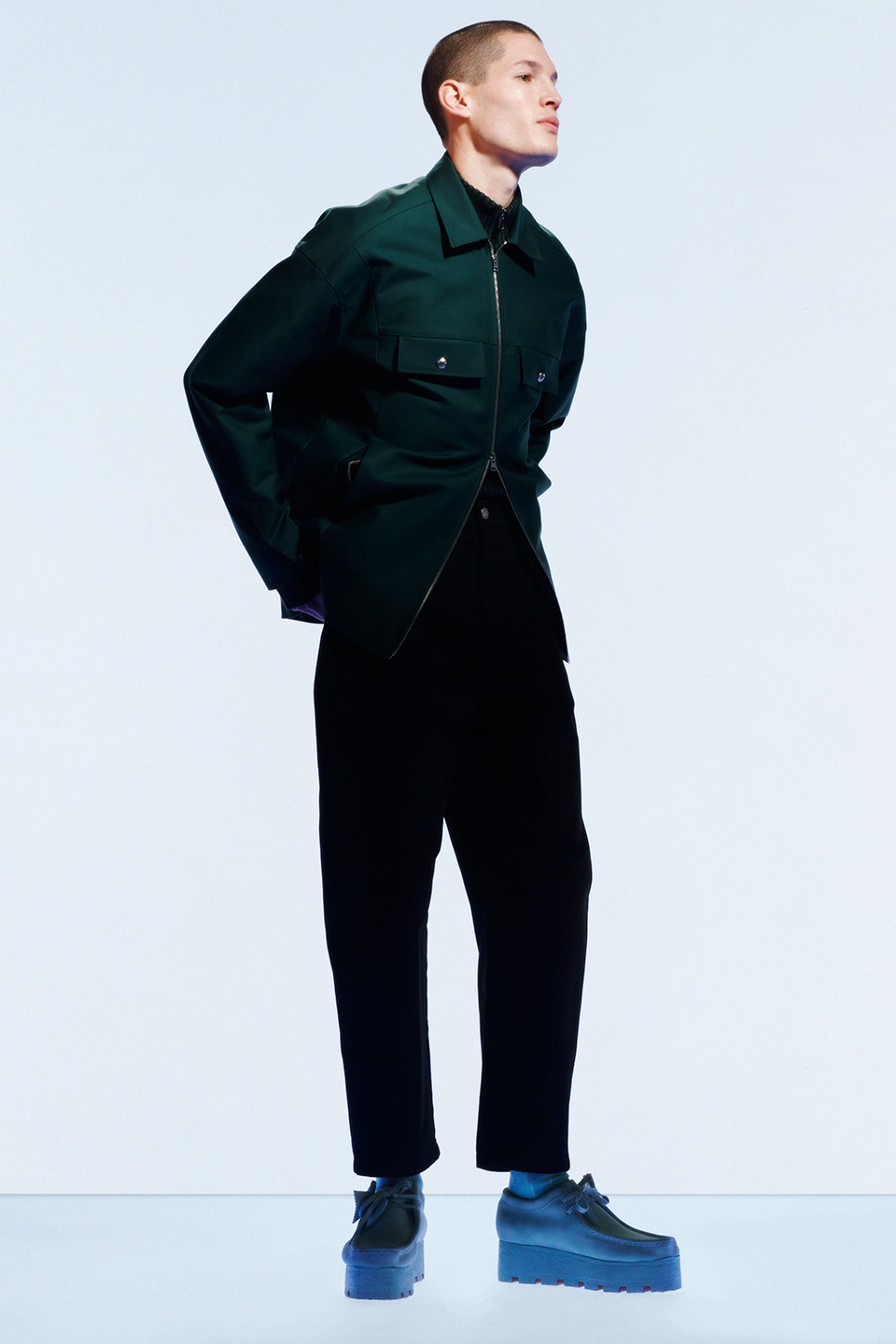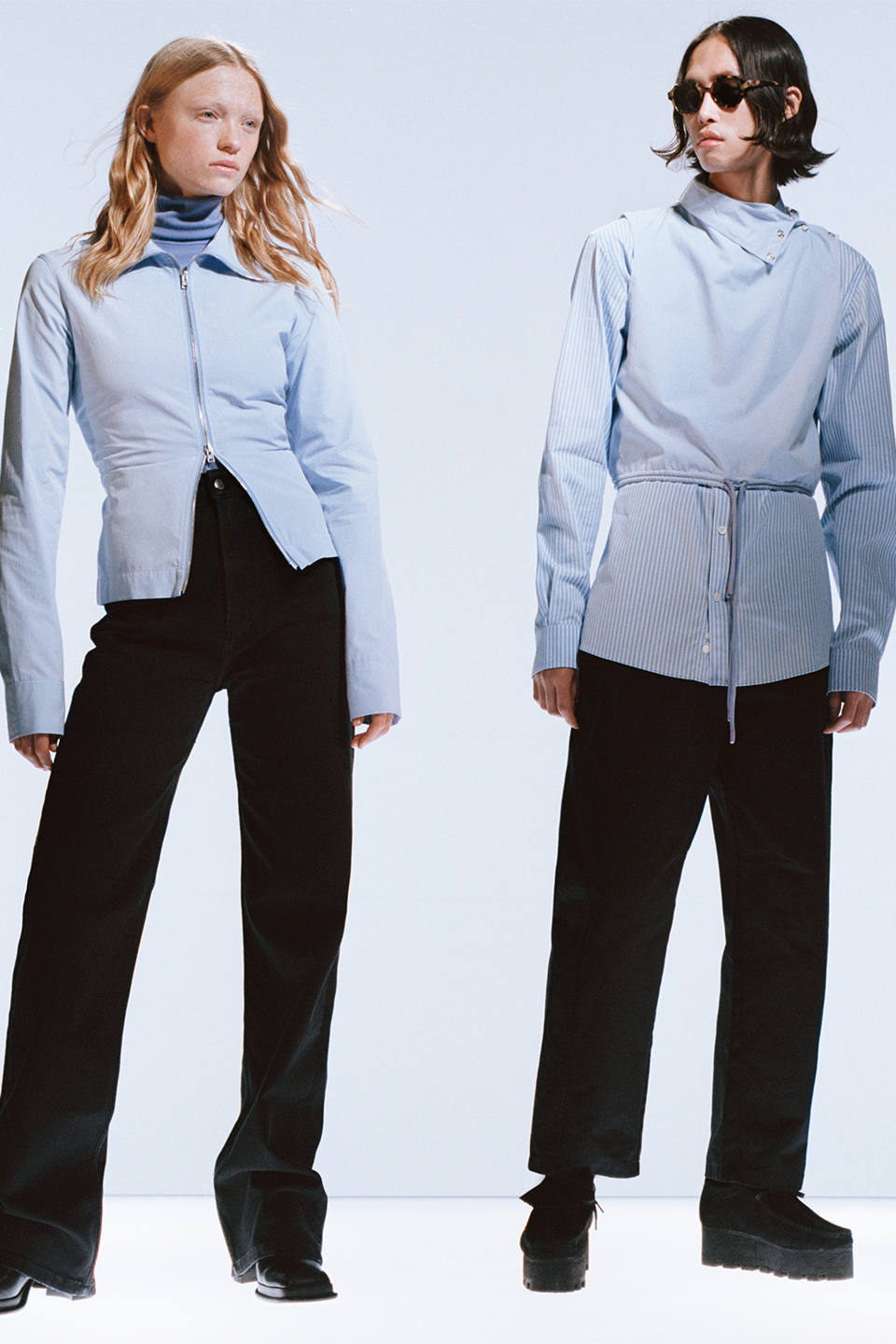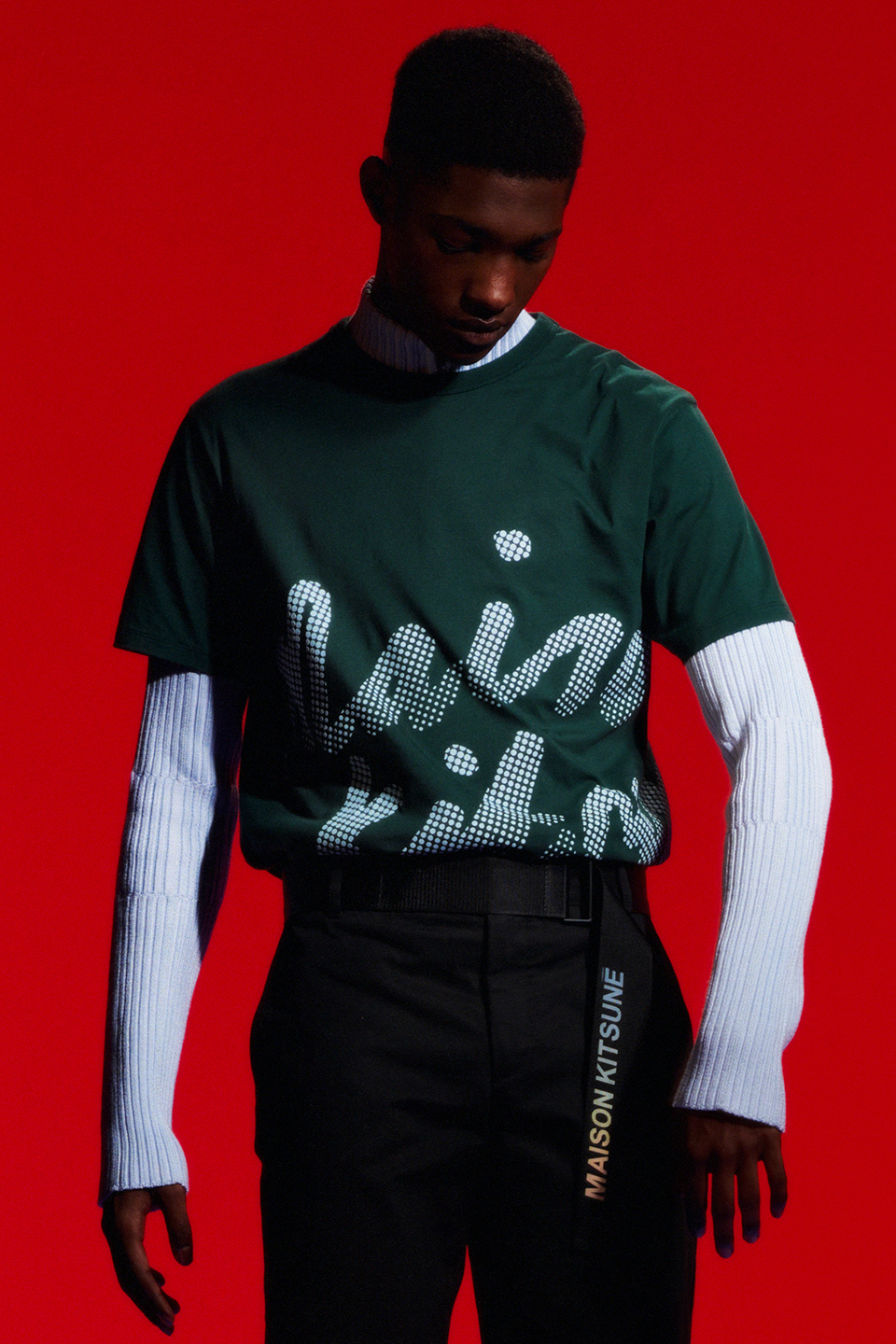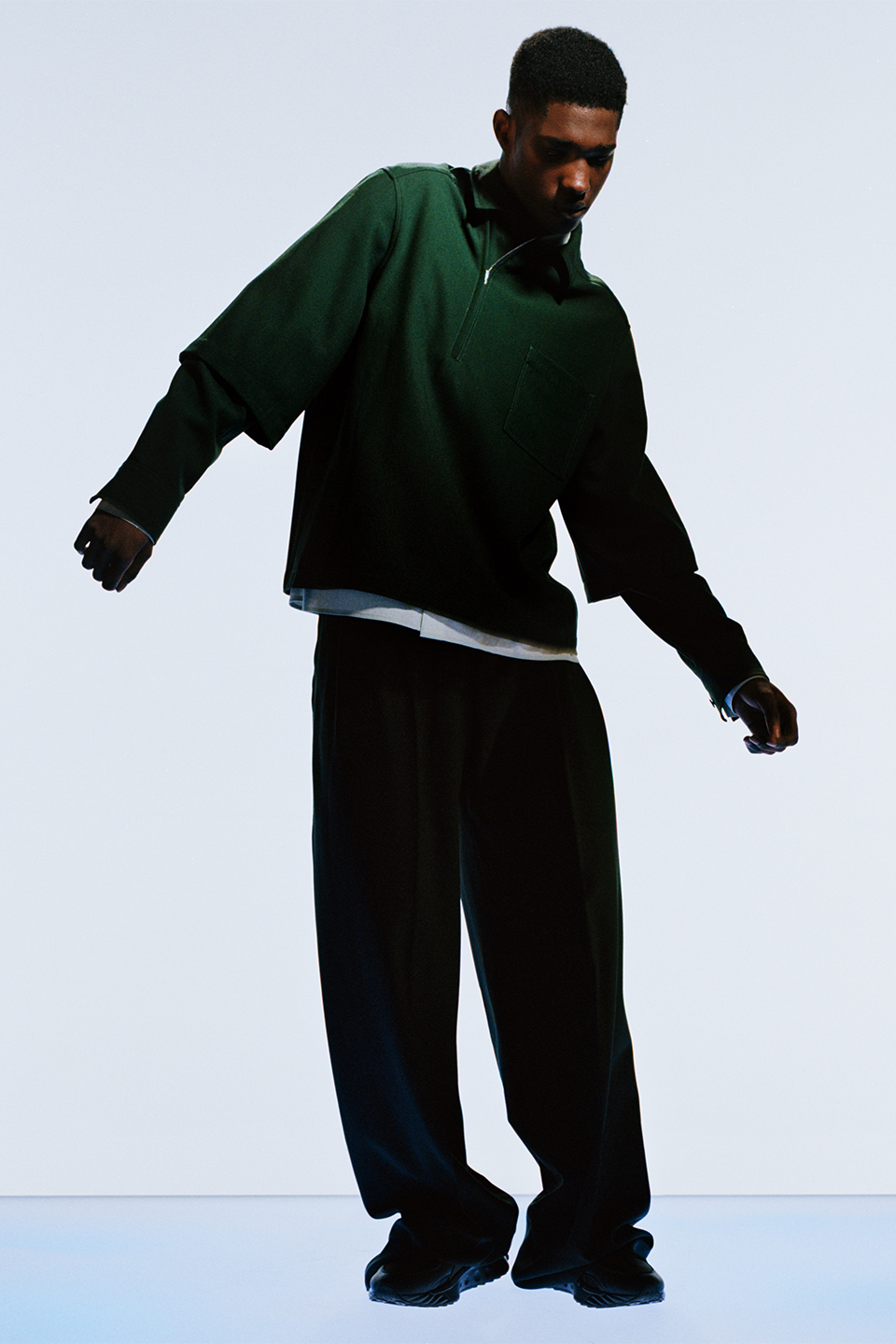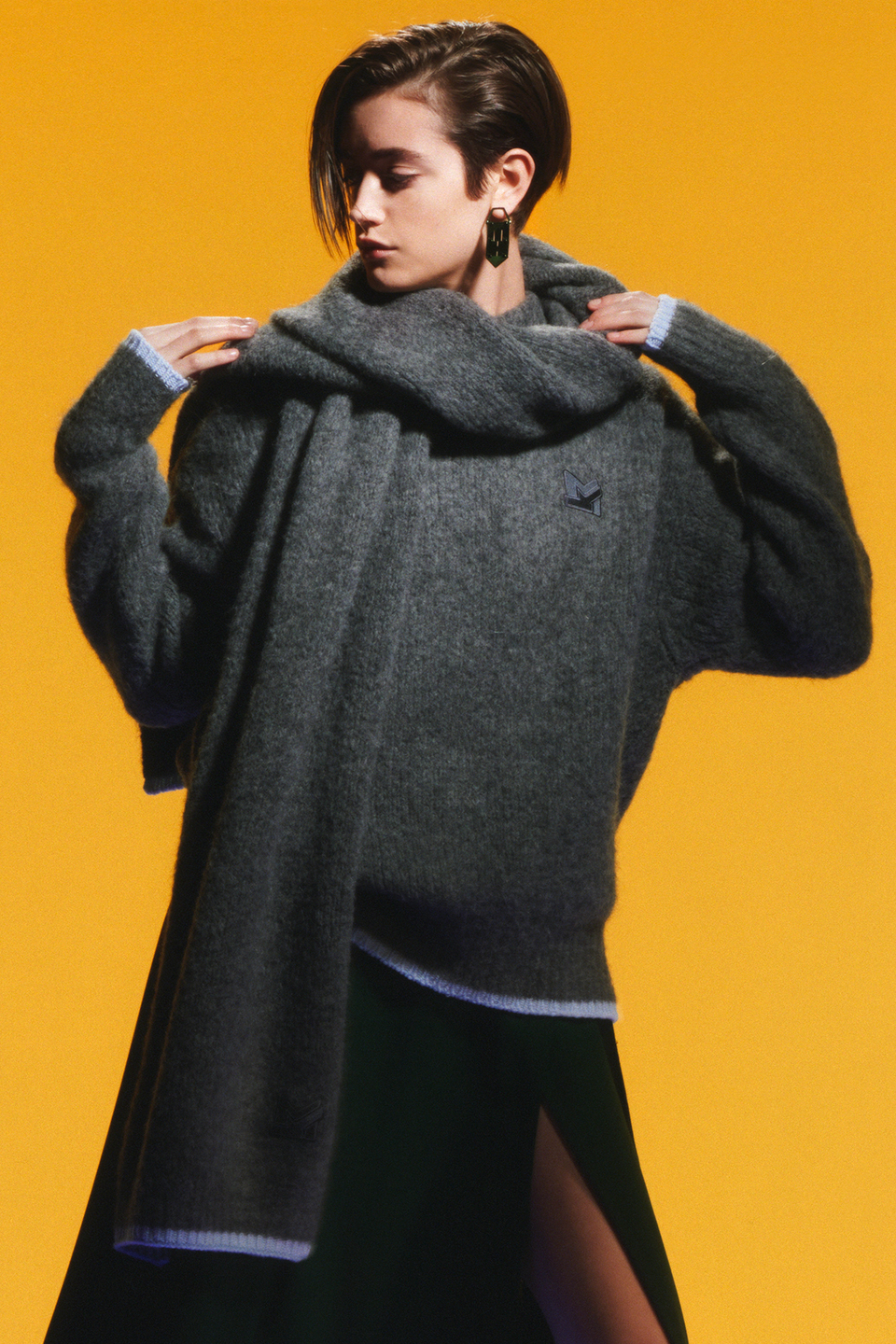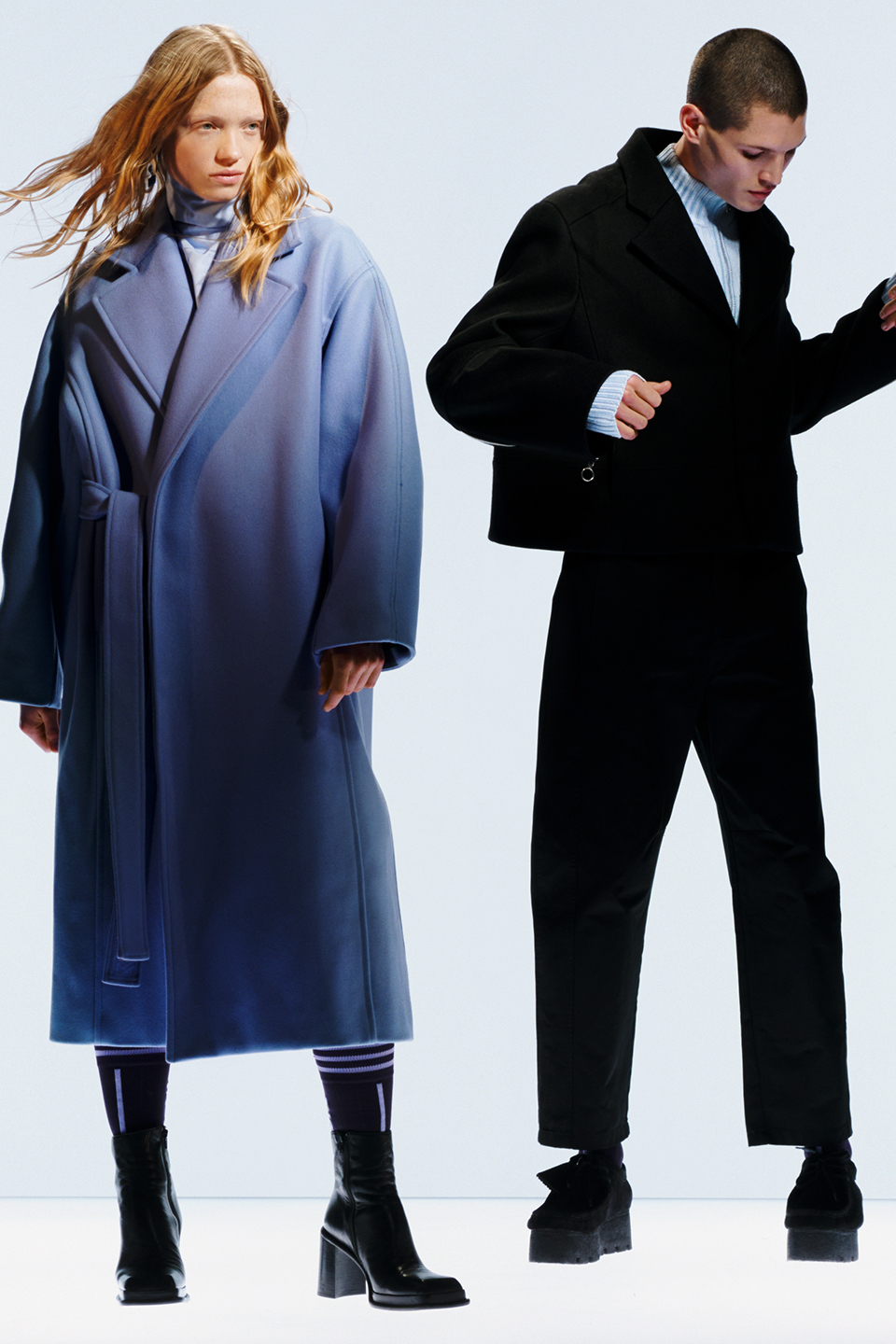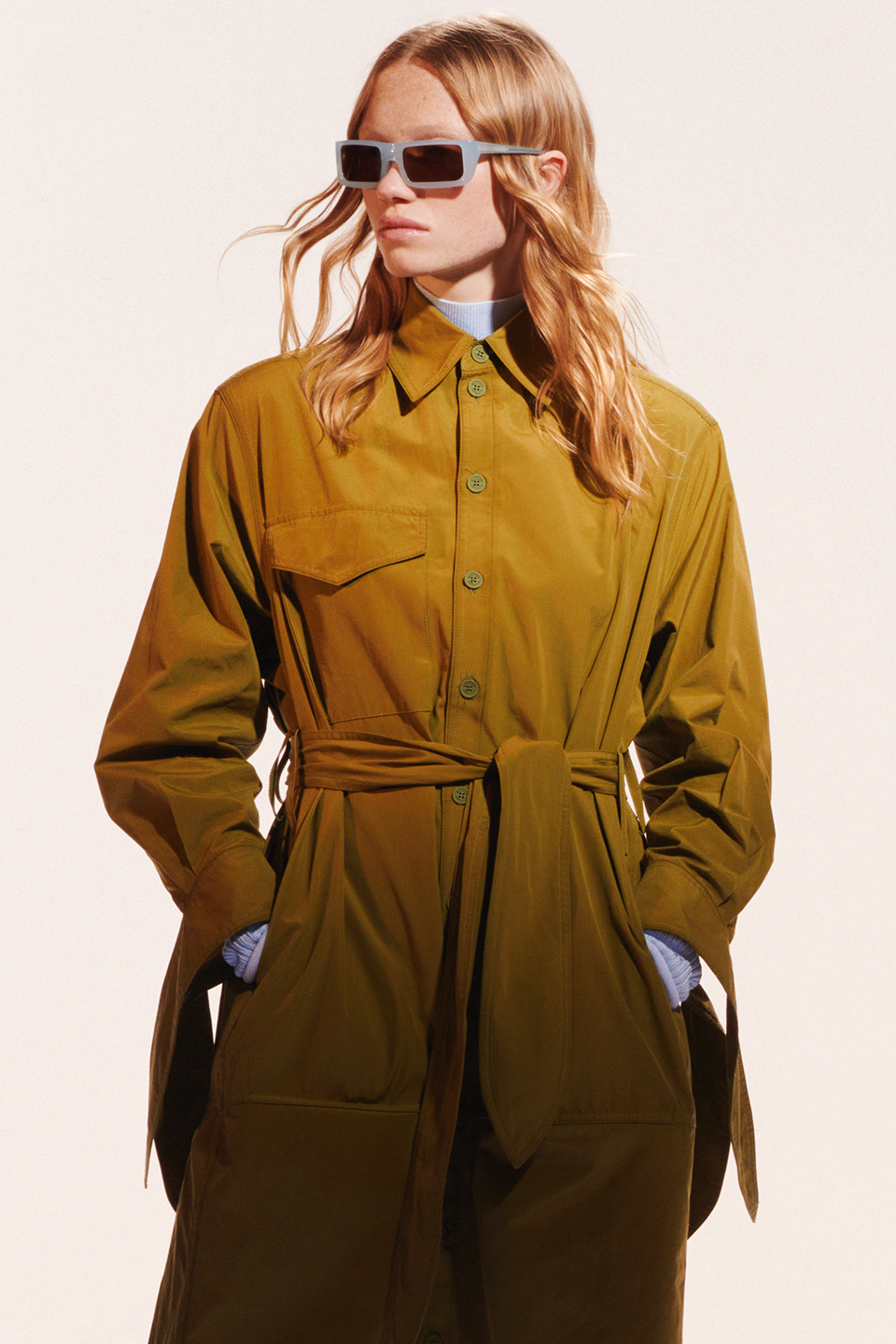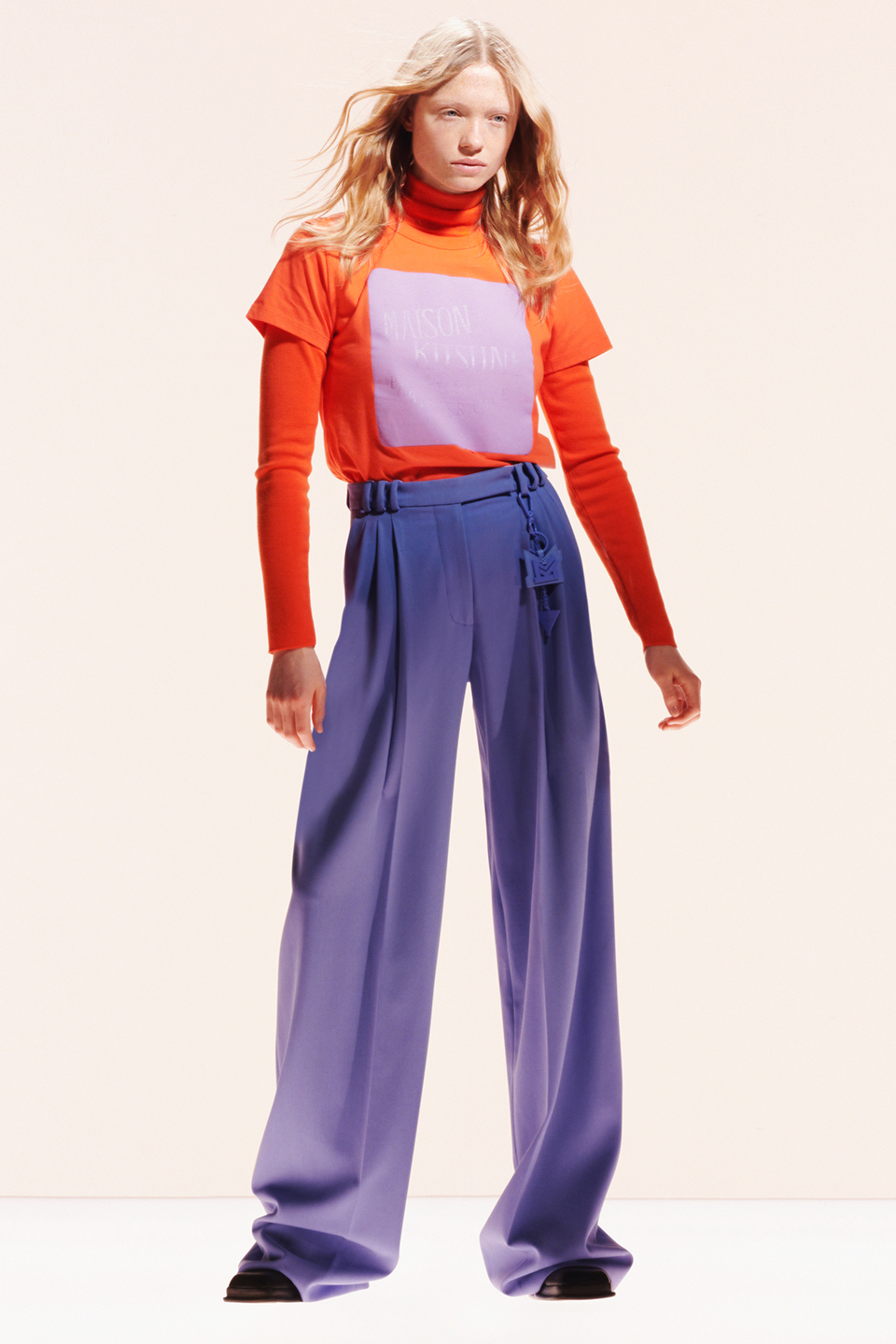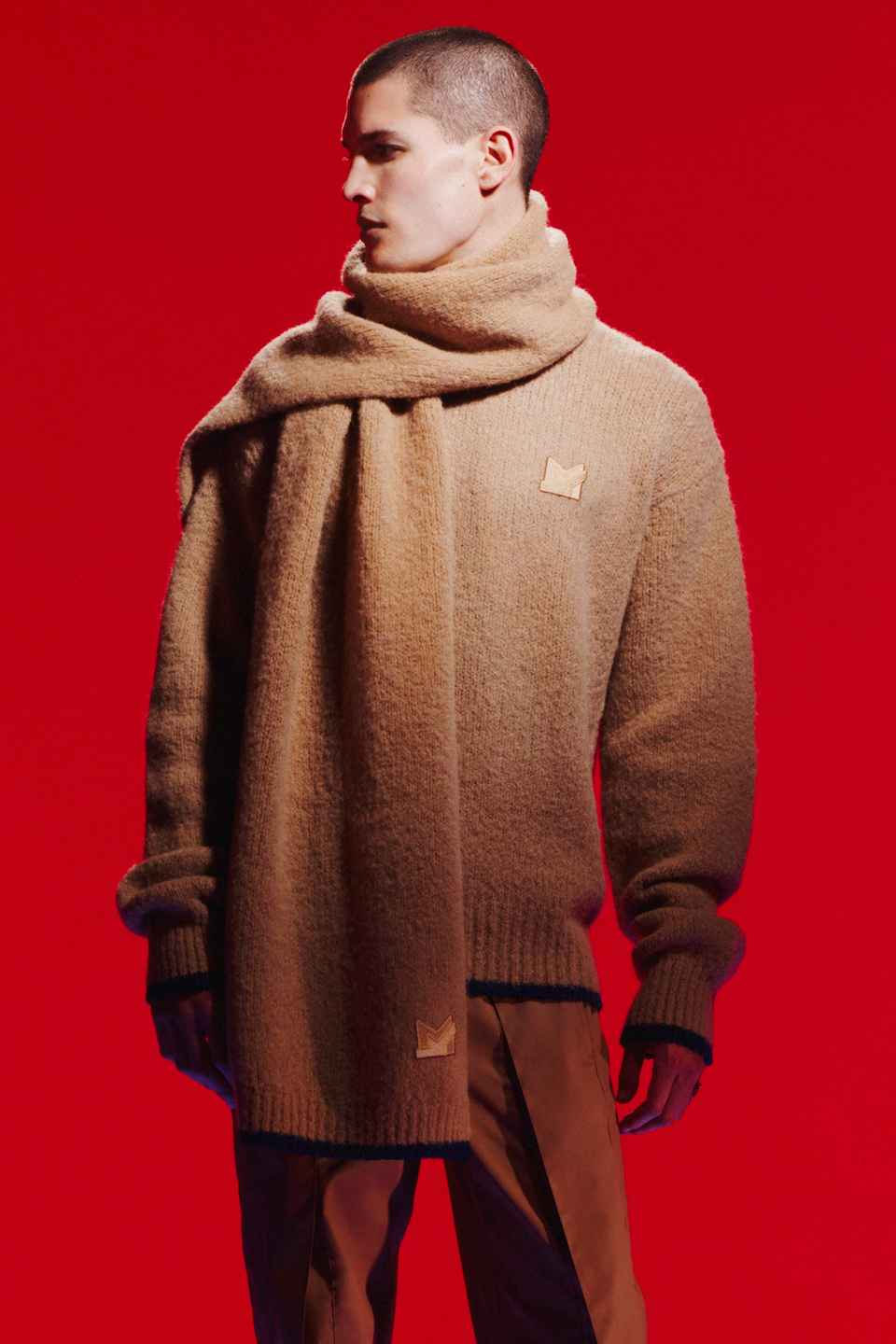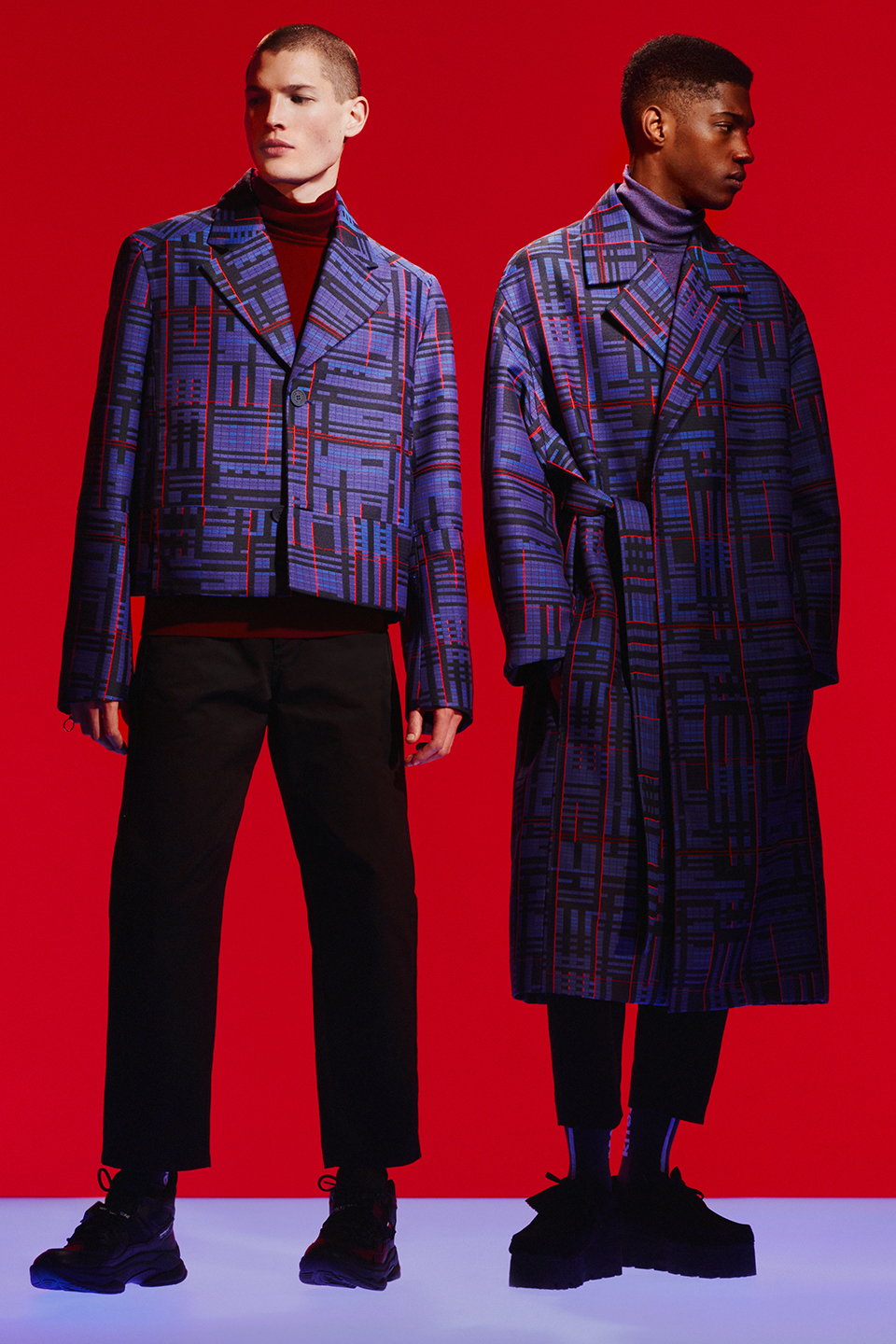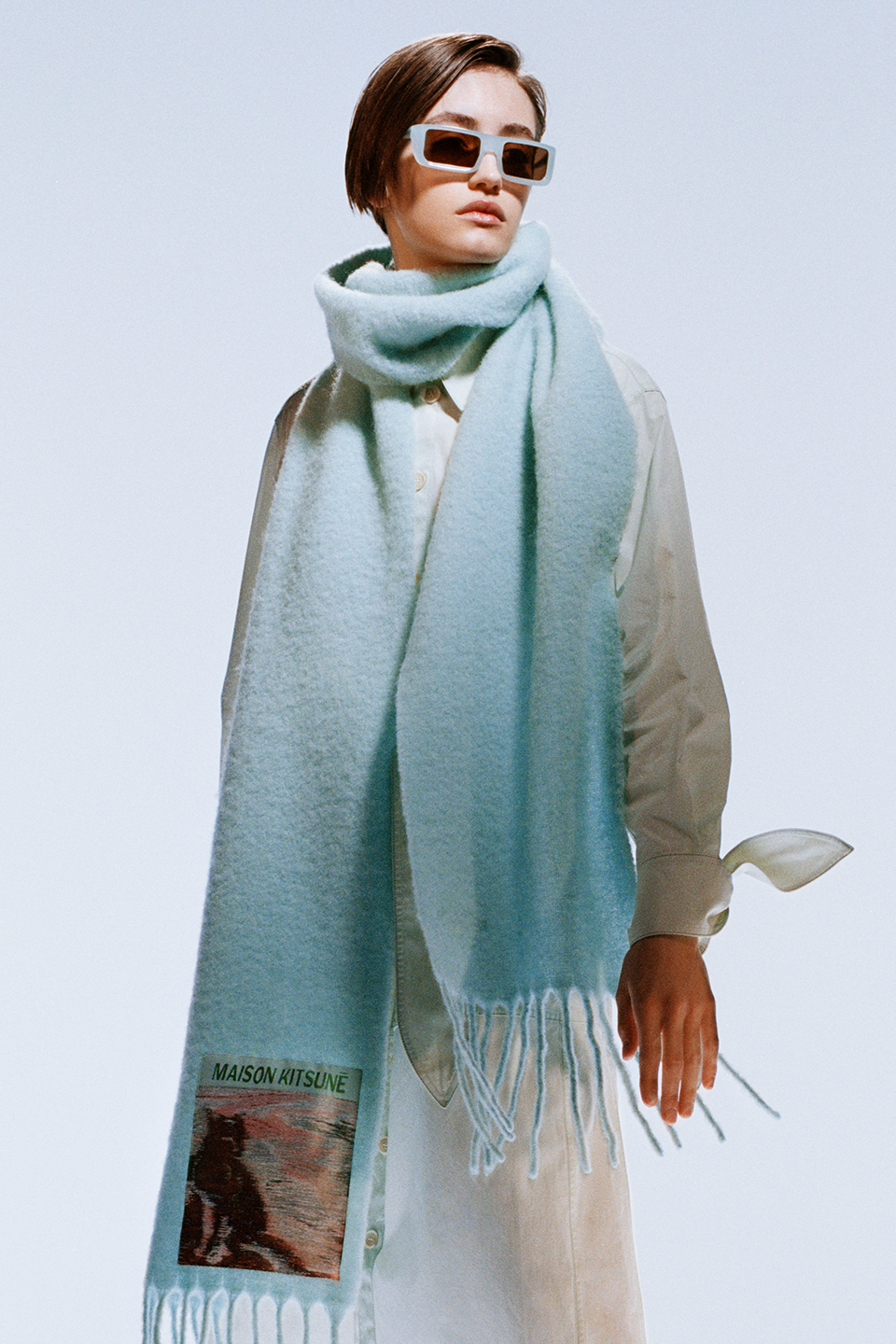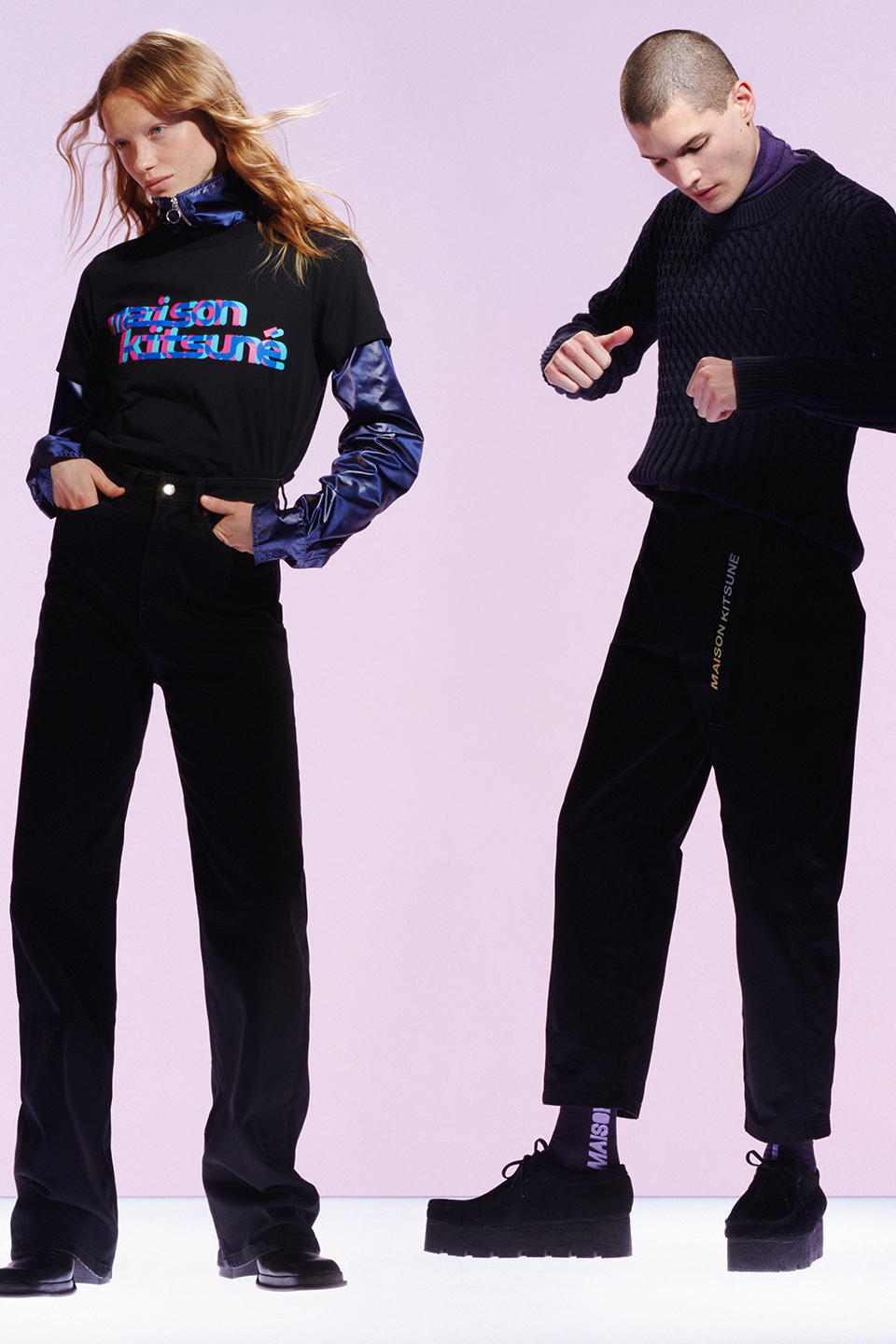 About the Maison Kitsuné studio
Maison Kitsuné, an independent Parisian fashion house, has developed its design studio by establishing a highly skilled team to enrich its savoir-faire, to cultivate its silhouettes, to take care of details and quality. For the second consecutive season, the Maison Kitsuné studio is welcoming Guest Designers, invited to breathe new life into the essence of the brand and its Art de vivre.
About Oriane Leclercq and Lucas Sponchiado
This duo of Belgian designers evolved over the years following school via their own experiences, leading them to become a genuinely creative tandem. After working at various luxury houses where their talent was unmistakable or alongside young designers where they developed their ability to not only imagine but create worlds, they now immerse themselves in the liberated atmosphere of the house, working between diversity and modernity. For this collection, they blend the identity of the house with their own codes to invent a new silhouette in their own image: fluid and free.
Guest Designers Oriane Leclercq and Lucas Sponchiado
Photographer Arnaud Lajeunie
Stylist Charlotte Collet
Hair Ramona Eschbach
Make Up Carole Colombani
Casting Director Nicolas Bianciotto
Set Designer Rémy Brière
Discover now the latest arrivals from our Maison Kitsuné Spring-Summer 2021 collection !