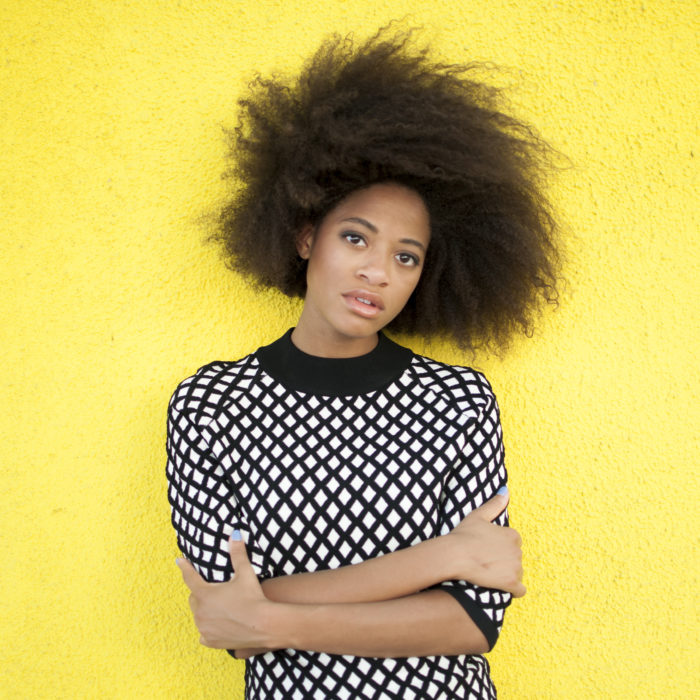 Kilo Kish est une chanteuse, auteur-compositeur et artiste graphique américaine. Originaire de Floride, elle s'est installée à New York et a obtenu un diplôme en design textile du Fashion Institute of Technology. Kish s'est immergée dans le dessin, la peinture, la sérigraphie et le tissage. Sur un coup de tête, elle a commencé à faire de la musique en 2012 en sortant son premier album, Homeschool, qui a été bien reçu. Elle a été récompensée pour son style rap féminin unique et son approche du genre.
K+, une œuvre d'art multimédia et une mixtape, a été publié comme son deuxième album. Elle a collaboré avec certains des artistes les plus en vue, dont A$AP FERG, ou Childish Gambino.
K+ a été nommé comme l'une des "meilleurs mixtapes de l'année" par le magazine CLASH, au côté d'Acid Rap du rappeur Chance the Rapper. Elle est également très appréciée par l'industrie de la mode et a été décrite comme une " star du style " à regarder en 2014.
Toujours en 2014, avec le label de musique français/Brand Kitsune, elle a sorti Across, qui est un projet conceptuel décrivant son voyage à travers l'Amérique en août 2013.
L'EP Across a pour thème l'exploration de soi, le progrès et la vulnérabilité de grandir. Il est entièrement produit par Caleb Stone, un multi-instrumentiste élevé en Californie du Nord.
Elle sort également une collection capsule qu'elle a conçue avec la marque été 2015.