New year's Eve dinner at Café Kitsuné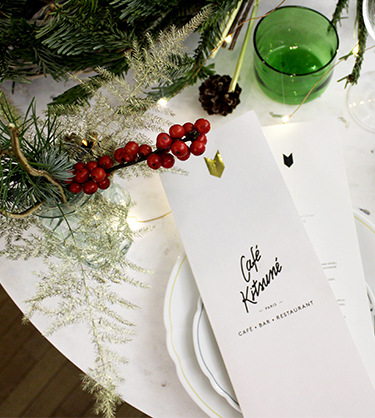 Celebrate your New Year's Eve with a dazzling
dinner at Café Kitsuné Louvre, 2 Place André Malraux, 75001 Paris, in the heart of Paris, just steps from the Palais Royal gardens, the Comédie-Française theatre and the Louvre museum.
For your New Year's Eve dinner, we advise you to book your table as soon as possible.
For this special occasion, our chef Chihiro Yamazaki concocted creative and gourmet menu, focusing on French festive must-haves with an added unique Japanese touch.
New Year's Eve Dinner
Tuesday, December 31st, 2019
Menu – 155€
*
Champagne glass
*
Amuse-Bouche
Royal seabream ceviche, mish-mash of vegetables,
wasabi and lime
*
Starters
Marinated foie gras with saké and japanese whisky, sparkling sake jelly, lemon and ginger marmelade and homemade brioche
Scallops, black radish, green tomatoes and daïkon carpaccio,
caviar, green apple and ginger sauce
*
Main Courses
Lobster medaillon and crustacean almond gratinated with thermidor sauce, daïkon turnip and sea urchin
Yuzu and honey trou normand
Veal medaillon, truffle juice,
eggplant caviar and violet cabbage flowers candied
*
Cheese
Brie de Meaux with truffle
*
Desserts
Chocolate tart
Vanilla et red fruits tapioca
*
Book your table for New Years's EVE dinner:
cafelouvre@kitsune.fr
+ 33 (0)1 40 15 99 65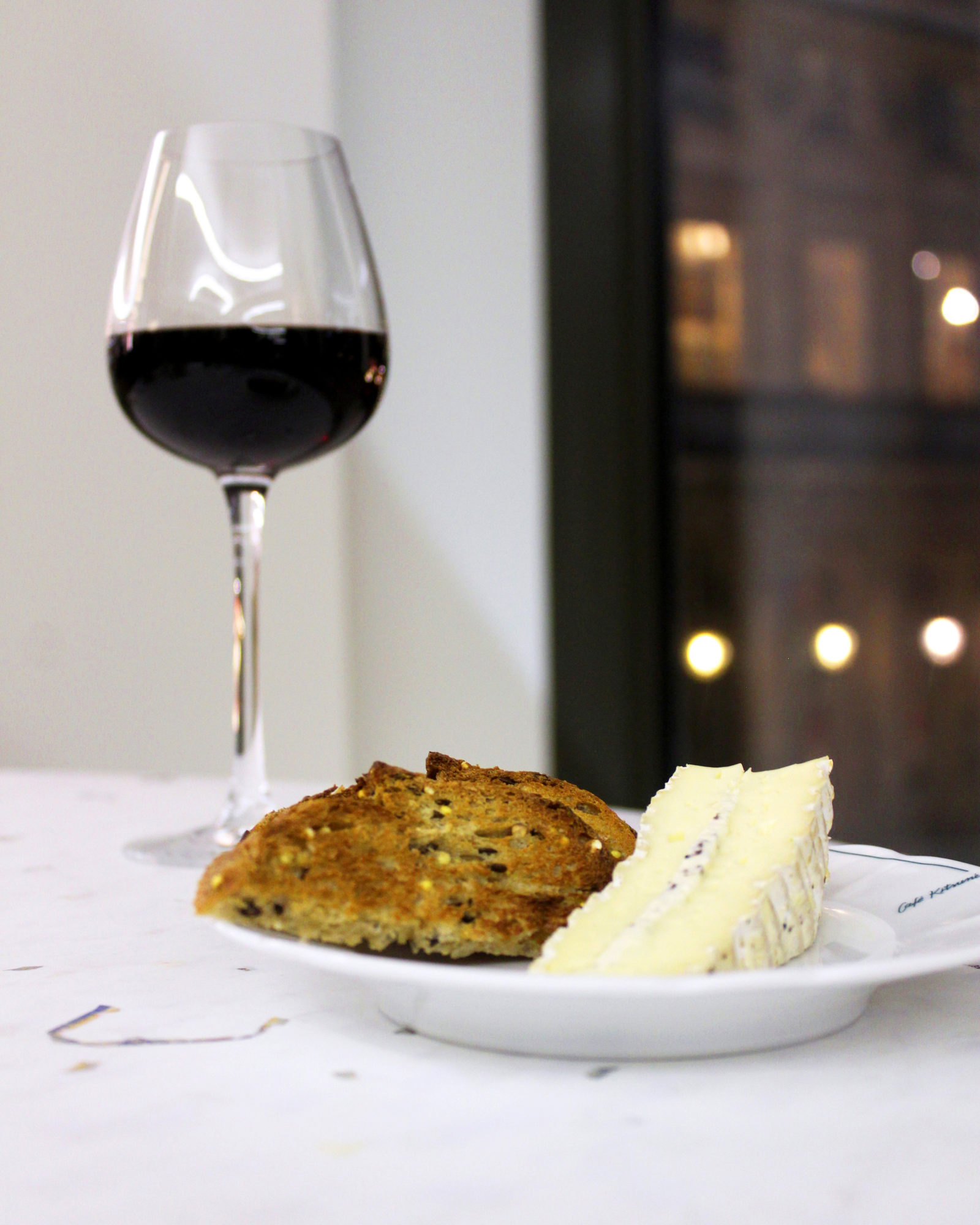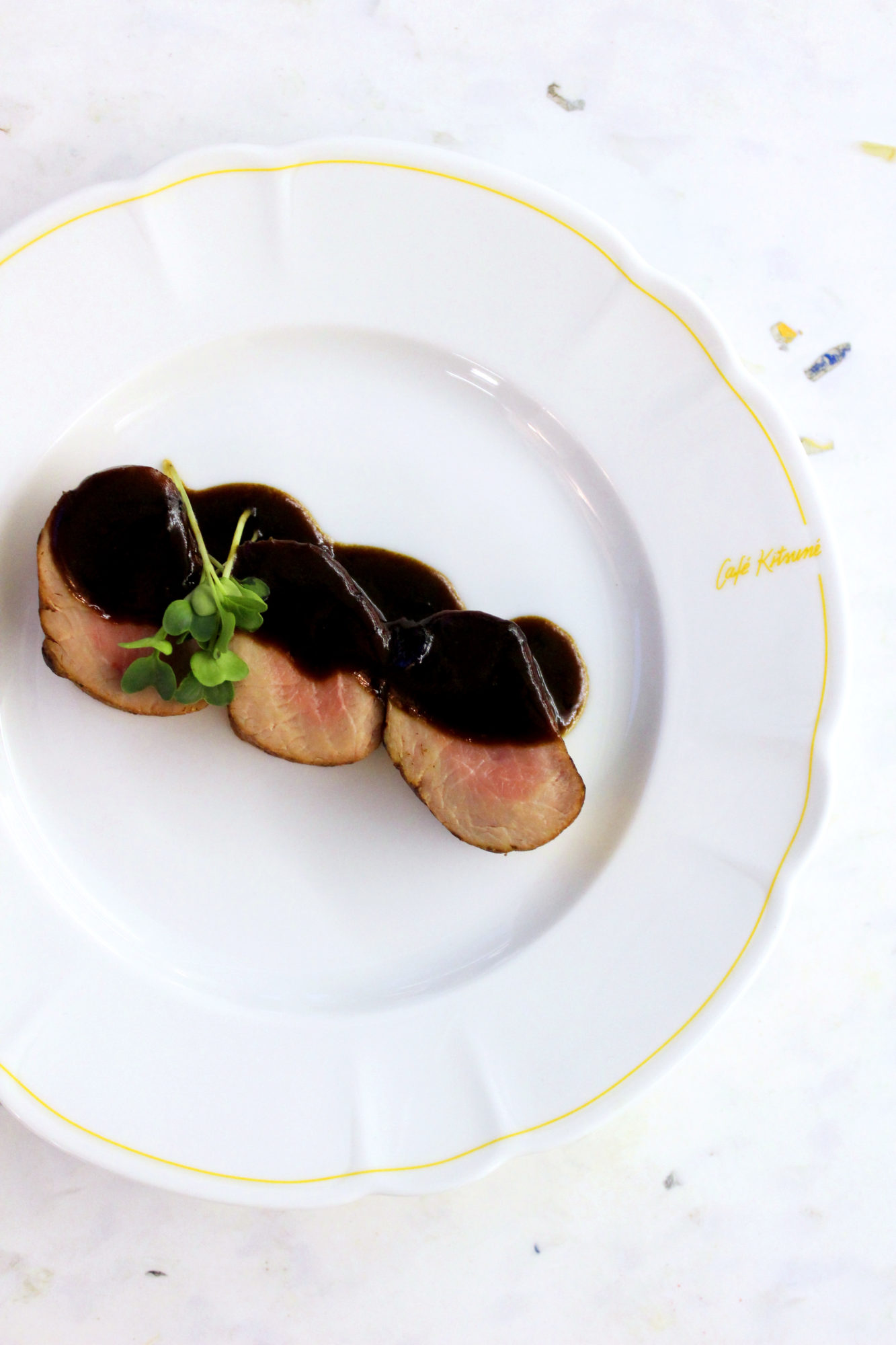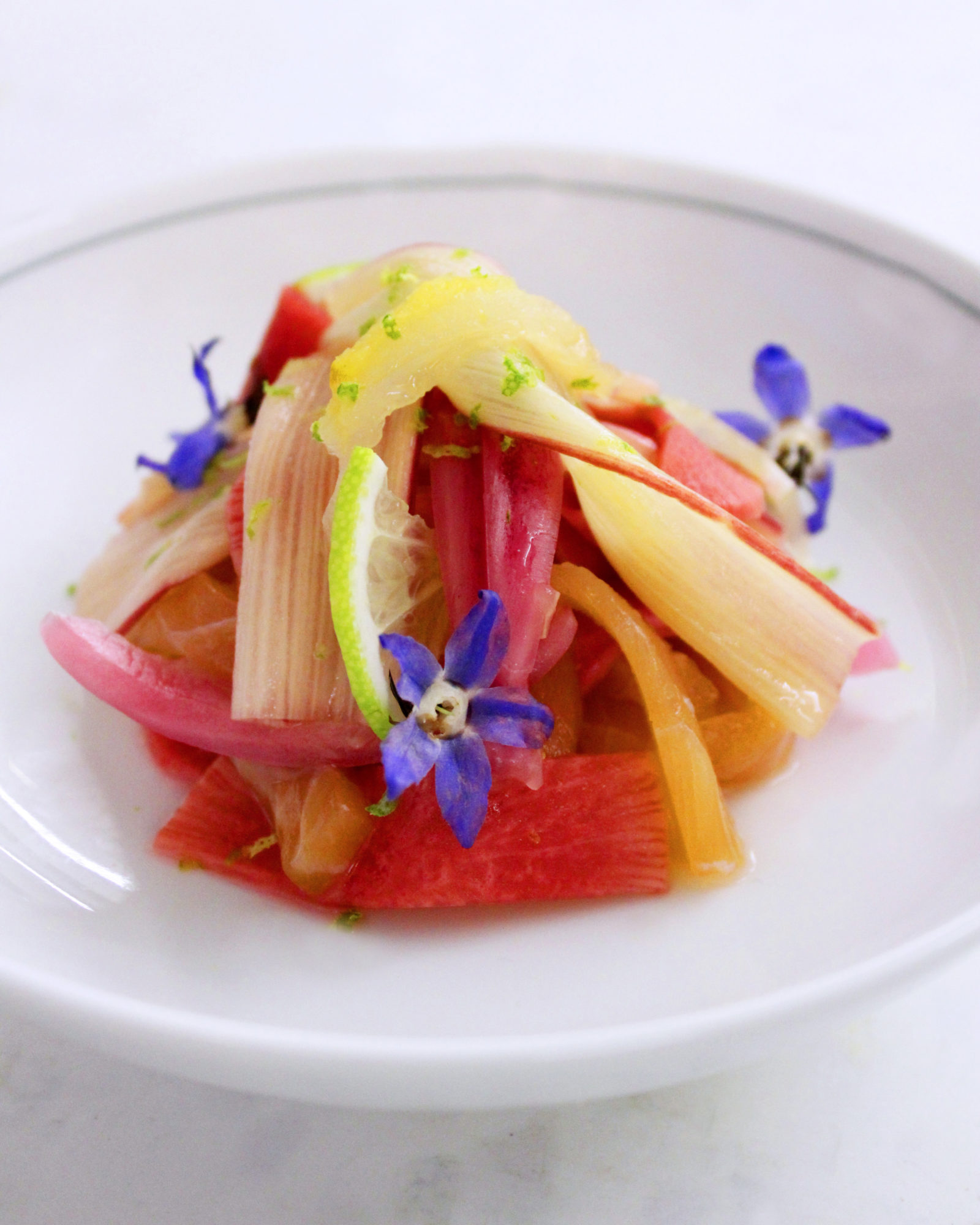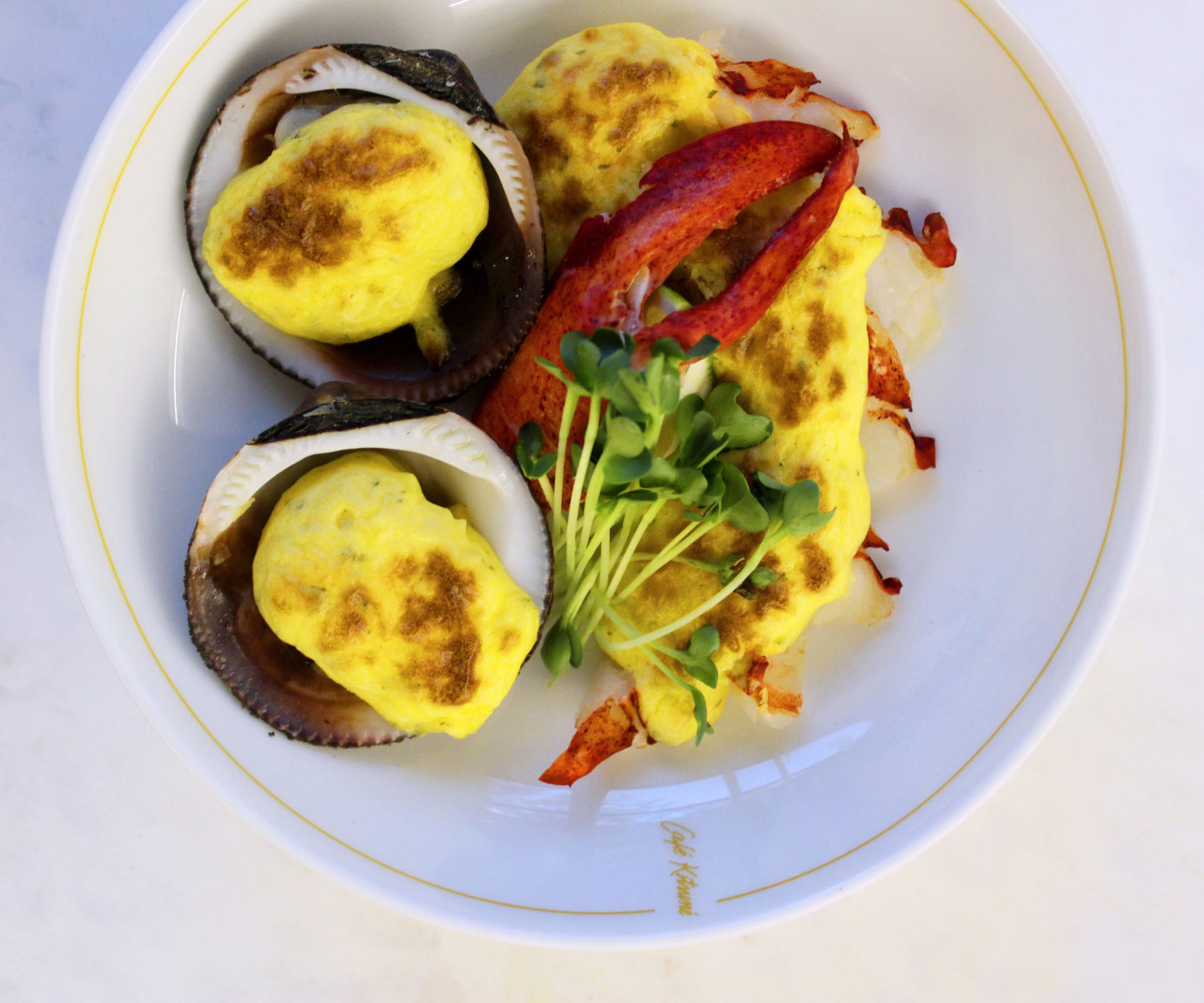 ---
For the 31/12 – only dinner – reservation from 7.00pm to 10.30pm – 50% of account asked to confirm the booking on the 27/12 – 155 € per person. Net prices, all taxes and service included
The excessive consumption of alcohol can cause harm to your health – drink in moderation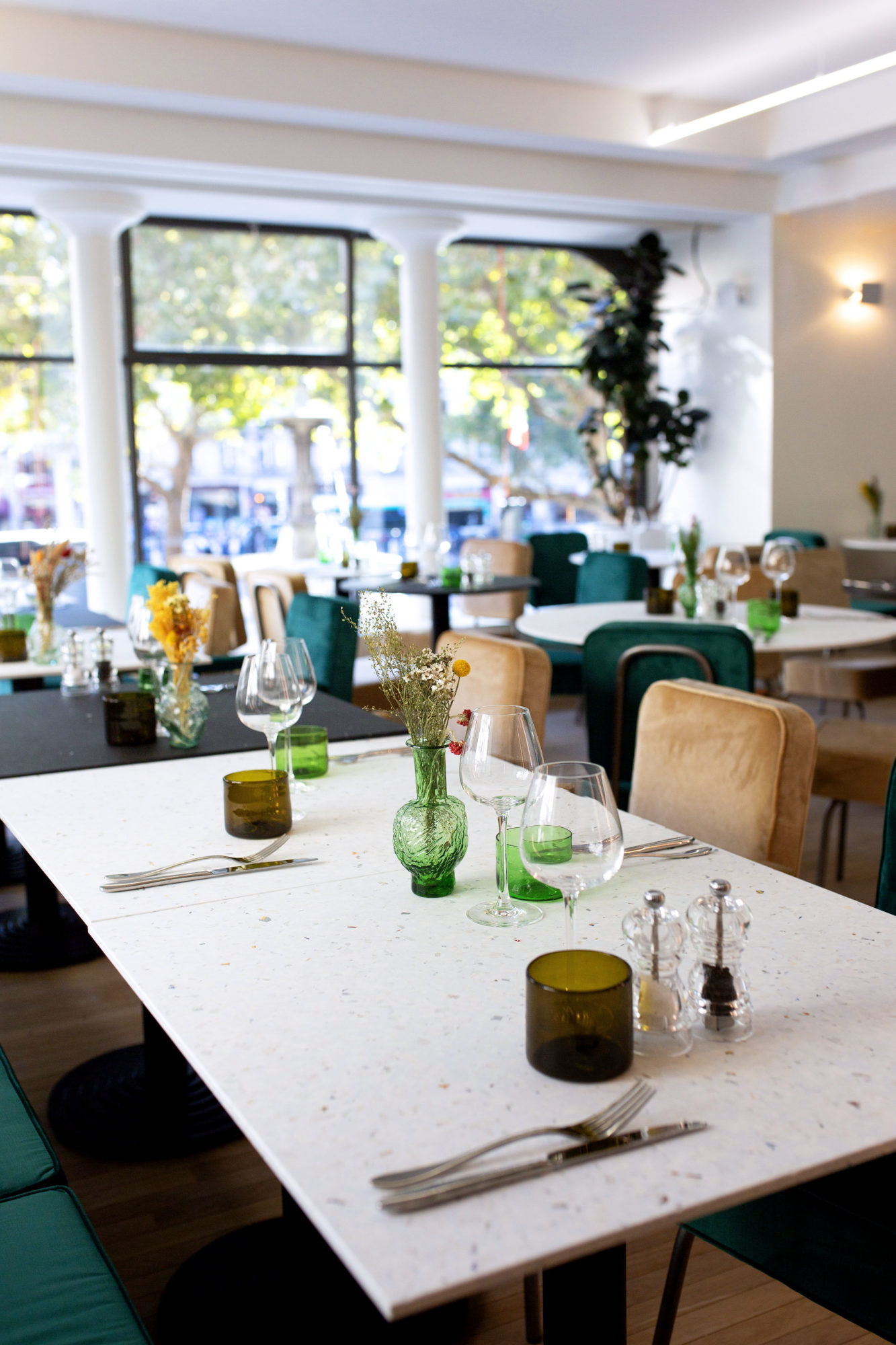 Café Kitsuné Louvre
Café – Restaurant – Cocktails
Located in the heart of Paris, Café Kitsuné Louvre offers a selection of drinks, pastries and dishes on site or to take away, all day, every day. Conceived by chef Yuji Tani and executed locally by chef Chihiro Yamazaki, the menu offers a series of internationally-influenced dishes to share. A simple, creative and comforting cuisine, which revisits the French bistro classics and American diner must-haves, with a unique Japanese touch. All of this is accompanied by a selection of responsibly grown wines, Japanese whiskeys and sakes, Paris-brewed beers and champagne. From 6pm to midnight, discover our bespoke cocktails imagined by Alexis Taoufiq, the Meilleur Ouvrier de France mixologist.
Open every day from 08h30 to midnight – Continuous service from 11h to 23h.
Book a table